News story
Welsh Office Minister welcomes new Policing Reforms
New policing reforms published today [Wednesday 1 December] will put the public at the heart of the Government's drive to cut crime, says Welsh…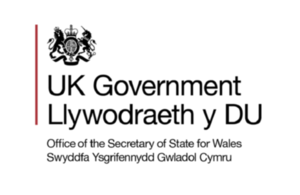 New policing reforms published today [Wednesday 1 December] will put the public at the heart of the Government's drive to cut crime, says Welsh Office Minister David Jones.
The reforms, announced by Home Secretary Teresa May, will enable the public to elect democratically accountable Police and Crime Commissioners from May 2012, who will set local policing priorities and hold chief constables to account. 
Welcoming the reforms, Mr Jones said:  "The reforms published today will put the public at the heart of our drive to cut crime and give people a greater say and influence over their local communities.  Directly elected Police and Crime Commissioners will give people a say in how their local area is policed, reconnecting the police with the communities they serve.
"For far too long, the fight against crime has been tangled up in a web of centrally imposed red tape - today's reforms will put the public back at the heart of policing.  The Commissioners will replace faceless authorities and make forces truly accountable to the local community.
The new Police Reform and Social Responsibility Bill will also rebalance the Licensing Act giving the public and local agencies greater control over alcohol licensing.
Mr Jones added:  "The introduction of 24 hour licensing has made our towns and cities 'no go' areas leaving the police fighting a constant battle against drink fuelled crime and disorder.  Our new measures will give the public and local agencies greater control over the licensing decisions that affect their local communities and provide the powers needed to reclaim their cities and towns."
Published 1 December 2010