Press release
Welsh Office Minister visits Milford Haven Port Authority
Welsh Office Minister David Jones today visited Milford Haven with the UK Transport Minister Mike Penning to meet with the Port Authority, coastguard…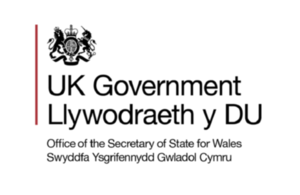 Welsh Office Minister David Jones today visited Milford Haven with the UK Transport Minister Mike Penning to meet with the Port Authority, coastguard and local authority representatives to discuss the future of the Coastguard Service at the Port. 
Mr Penning recently announced that the consultation period for the modernisation of the Port would be extended 6 weeks, in order for all interested parties to further develop their submissions and alternative proposals for the future of the Port.  The Ministers met with local officials as well as rescue centre staff from the Coordination Centres in Milford Haven and Swansea, toured the port and met with council leaders in Milford Haven.
Mr. Jones said: "I understand the concerns from all parties involved regarding the modernisation of the service and appreciate some of the anxieties from staff and volunteers.  That is why we have extended the consultation period so that everyone has the opportunity and more time to feed in their concerns. 
"The Coastguard at Milford has a proud history and has always been at the forefront of touch-screen and radio technology.  The changes we are consulting on would reflect the changes that have taken place in recent years and more sustainably respond to these changes.  There are more ships and vessels using the seas and more people using the beaches.  We need to make sure we offer an integrated approach at lower-cost in order to address these important issues, so that the future of the service can be safeguarded and respond more efficiently in protecting our seas and shores the 21st century."
The Minister added that current proposals include opportunities to strengthen the leadership of the volunteer Coastguard Rescue Service (CRS) by increasing the number of full time staff and be part of 24/7 on call team to meet Search and Rescue response requirements.
He added: "The CRS play an enormous role in the protection of our seas and shores and current proposals would give them a key role to play in strengthening the resilience of the new integrated service."
The proposed changes to the Coastguard Service include the establishment of two nationally networked Maritime Operations Centres with improved information systems as well as five sub-centres during the daytime operating alongside a 24-hour centre managing the Channel Traffic Separation Scheme.  
The "Protecting our Seas and Shores in the 21st Century" consultation, launched in December 2010 is now due to end on the 5th May 2011.
Published 21 March 2011