Press release
Welsh Office Minister praises work of North Wales' Sexual Assault Referral Centre
Sexual Assault Referral Centres (SARCs) play an invaluable role in supporting and encouraging victims of sexual assault to report the crime,…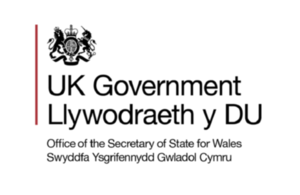 Sexual Assault Referral Centres (SARCs) play an invaluable role in supporting and encouraging victims of sexual assault to report the crime, said Welsh Office Minister David Jones during a visit to North Wales' SARC.
Mr Jones met some of the agencies involved in the centre and heard first hand about the services the centre provides to victims of sexual assault.
The SARC, which opened in 2009, provides a one stop location where victims of sexual assault can receive medical care and counselling.  It also assists police investigations, with facilities for a high standard of forensic examination.
Speaking following the visit, David Jones said:  "Sexual assault crimes can cause severe and long lasting harm to victims.  That is why it is so important that victims are able to access high quality professional advice and services to support them. 
"Sexual Assault Referral Centres provide first class facilities and offer specialist support from a range of agencies to victims in locations across Wales, an exemplar of effective partnership working, ensuring the victim's needs are rightly given the highest priority.    The North Wales SARC is a fine example of agencies, such as North Wales police, the CPS, local health board and charities, working together to provide a first rate service to victims of this traumatic crime. 
"Many victims, for whatever reason, decide not to report the offence.  The non-threatening environment provided by SARC's play a key role in encouraging victims to report the crime and significantly increasing the detection rate.  Today's visit was an opportunity for me to hear more about the work of the centre and to see first hand how this multi-agency approach is succeeding in providing a comprehensive range of services."
Published 18 August 2010