Gweinidog Swyddfa Cymru'n agor Gwasanaeth Swyddfa'r Post Llanarmon Yn Iâl
Mae gwasanaeth newydd Swyddfa'r Post Llanarmon yn Ial yn enghraifft wych o unigolion yn dod at ei gilydd ac yn gweithredu i sicrhau bod gan …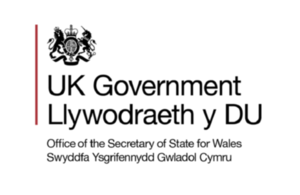 Mae gwasanaeth newydd Swyddfa'r Post Llanarmon yn Ial yn enghraifft wych o unigolion yn dod at ei gilydd ac yn gweithredu i sicrhau bod gan eu cymunedau'r gwasanaethau y mae arnynt eu hangen, medd un o Weinidogion Swyddfa Cymru, David Jones, wrth iddo agor y gwasanaeth newydd yn swyddogol.__
Ar ol cau'r Swyddfa Bost ym mis Hydref 2009, gweithiodd Swyddfa'r Post Cyfyngedig gyda chynrychiolwyr etholedig a thrigolion lleol Llanarmon yn Ial, yr Wyddgrug i sefydlu Gwasanaeth Swyddfa'r Post wedi'i Gynnal yn y pentref.   Mae'r Gwasanaeth wedi'i Gynnal, a ddechreuodd ar 12 Awst 2010, yn gweithredu yn The Raven Inn amser cinio bob dydd Iau, rhwng hanner dydd a 2pm.
Mae'r gwasanaeth newydd wedi'i leoli yn y dafarn leol, The Raven Inn, a'r gymuned sydd wedi bod yn rhedeg y dafarn hon er mis Awst 2009. Gwirfoddolwyr sy'n gofalu am The Raven Inn, a defnyddir unrhyw elw i dalu am brosiectau cymunedol yn y pentref.
Wrth siarad yn agoriad swyddogol y gwasanaeth, dywedodd Mr Jones:  "Bydd y gwasanaeth Swyddfa'r Post wedi'i gynnal newydd hwn wir yn gwella bywydau trigolion Llanarmon yn Ial.  Mae'n hyfryd gweld sut mae pobl leol wedi dod at ei gilydd a sicrhau bod gan eu cymuned y gwasanaethau y mae arni eu hangen.
Mae'r gwasanaeth hwn wedi'i leoli yn The Raven Inn, sy'n cael ei gynnal gan y gymuned, a dyma'r union beth y mae'r Llywodraeth yn ei annog drwy'r cynllun y Gymdeithas Fawr - pobl leol yn teimlo wedi'u grymuso i gyflawni'r newidiadau y maent yn gwybod sydd eu hangen ar eu cymunedau a newid y pethau y maent yn ymboeni yn eu cylch. 
"Mae gan Swyddfeydd Post rol gymdeithasol ac economaidd mewn cymunedau ledled y DU, ac mae heddiw'n nodi dychweliad gwasanaeth cymunedol gwerthfawr ac arbennig iawn i drigolion Llanarmon yn Ial.  Byddaf yn sicr yn dilyn hynt y Swyddfa Bost gyda diddordeb a hoffwn ymweld unwaith eto i glywed am ei llwyddiant."
Cyhoeddwyd ar 26 August 2010