Press release
Welsh Office Minister opens Llanarmon Yn Iâl Post Office Service
Llanarmon yn Ial's new Post Office service is a great example of individuals coming together and taking action to ensure their communities have…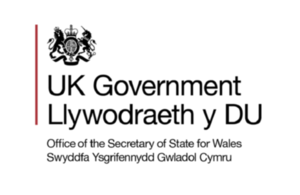 Llanarmon yn Ial's new Post Office service is a great example of individuals coming together and taking action to ensure their communities have the services they need, said Welsh Office Minister David Jones as he officially opened the new service.__
Following the closure of its Post Office in October 2009, Post Office Limited worked with elected representatives and local residents in Llanarmon yn Ial, Mold to establish a Hosted Post Office Service in the village.   The Hosted Service, which commenced on 12 August 2010, operates from the Raven Inn every Thursday lunchtime between 12 noon and 2pm.
The new service is based in the local free house, the Raven Inn, which has been run by the community since August 2009.  The Raven Inn is manned by volunteers and any profit made is used to fund village community projects.
Speaking at the official opening of the service, Mr Jones said:  "This new hosted Post Office service will make a real improvement to the lives of the residents of Llanarmon yn Ial.  It is wonderful to see how local people have come together and ensured that their community has the services it needs.
"This service, based in the community run Raven Inn, is exactly what the Government is encouraging through its Big Society initiative - local people feeling empowered to bring about the changes they know their communities need and changing the things they care about. 
"Post Offices play a vital social and economic role in communities across the UK and today marks the return of a much cherished and valuable community service to the residents of Llanarmon yn Ial.  I certainly will be following the Post Office's progress with interest and would very much like to visit again to hear about its success."
Published 26 August 2010