Press release
Welsh Office Minister marks Brain Injury Awareness Week with a visit to Colwyn Bay Leonard Cheshire Unit
Welsh Office Minister David Jones today marked Brian Injury Awareness week with a visit to the Leonard Cheshire Acquired Brain Injury service…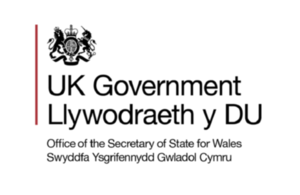 Welsh Office Minister David Jones today marked Brian Injury Awareness week with a visit to the Leonard Cheshire Acquired Brain Injury service based in Colwyn Bay.
Opened in 2003, the eight bed unit in Colwyn Bay provides a residential rehabilitation for people with acquired brain injuries. The service has large individual en-suite rooms and specific therapy suites enabling individuals to regain their maximum potential for independence, choice and opportunity following injury.
Praising the high levels of care provided at the unit, Mr Jones said: "The services available at the Unit are truly first rate and provide the best possible opportunities for rehabilitation following injury. Their one to one approach ensures that tailor made programmes are developed to promote the independence, self esteem and choices of an individual.
"The high level of personalised care provided by the unit has clearly been recognised over the years with the granting of numerous nursing awards. Today I have seen first hand some of the facilities offered at the unit, in particular a demonstration of the communication aides provided for service users at the unit. The staff at the unit truly make such a difference to the lives of those recovering from brain injuries."
Published 21 May 2010