Press release
Welsh Office Minister agrees to take forward unamended Housing Order for Assembly
In the spirit of mutual respect between Westminster and Cardiff Bay, the Welsh Office will take forward the Assembly's Sustainable Housing LCO…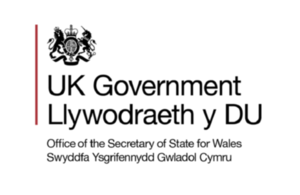 In the spirit of mutual respect between Westminster and Cardiff Bay, the Welsh Office will take forward the Assembly's Sustainable Housing LCO unamended, Welsh Office minister David Jones announced today (28 June).
The decision will allow the Order, which was subject to a three-year delay under the previous Government, to complete its passage through Parliament before the summer recess. This follows assurances from the Welsh Assembly Government that it will continue to support the home ownership aspirations of tenants and has no policy intentions which would contradict that position.
Mr Jones said: "Last week Deputy Minister for Housing Jocelyn Davies and I reached an amicable agreement on an amended Order to be taken forward. But having made further enquiries, the Welsh Office established that it would in practice be virtually impossible for the amended Order to complete its passage through Parliament to enable it to be put to the Privy Council for approval in July.
"We therefore decided, in pursuance of the spirit of mutual respect, and in reliance to the assurances given by the Welsh Assembly Government to proceed to put the original draft LCO in its unamended form before both Houses of Parliament for confirmation as quickly as possible, so that the Order may be made by the Privy Council next month." 
Mr Jones added: "The previous Government prevaricated over this LCO for three years, and failed to debate it in Parliament when it had the opportunity before the General Election. I hope this constructive approach to working will form an important foundation for all future government dealings between Whitehall and Cardiff Bay."
Published 29 June 2010