Press release
'Welsh economy must stand on own feet'
Secretary of State for Wales Cheryl Gillan discusses EU funding and its impact on Wales, for BBC Wales Politics.  See all the articles here …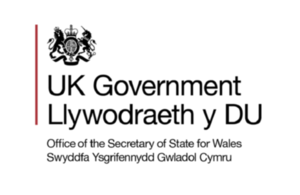 Secretary of State for Wales Cheryl Gillan discusses EU funding and its impact on Wales, for BBC Wales Politics.  See all the articles here
'Welsh economy must stand on own feet'
By Cheryl Gillan Secretary of State for Wales
Decisions to be taken by the European Union in the months ahead will have a direct impact on us all in Wales.
The Common Agricultural Policy (CAP) and Structural and Cohesion Funds, currently account for around three quarters of the overall EU budget.
Wales has long been a recipient of Structural Funds and Rural Development funding and they have provided support for businesses, communities and individuals across the country.
As Secretary of State, my long term vision for Wales is for a vibrant and sustainable economy that stands on its own feet and looks for growth to our entrepreneurs and vibrant young companies, rather than to the public sector (whether it is in Cardiff, London or Brussels) for support.
That is why as a government we are doing everything we can to provide the conditions for more private sector growth and make trade and investment central to what we want to achieve as we rebuild our economy.
If businesses in Wales are to grow, it is crucial that SMEs get the support and encouragement they need in order to trade internationally and compete more effectively for export opportunities - and create jobs.
Our role in government is to support the private sector.
I have been pleased that the more recent rounds of Structural Funding in Wales have been about doing that - supporting business and improving the infrastructure (such as broadband) that businesses rely on.
However, we need to ensure an EU budget overall that represents good value for money for the UK taxpayer - and reflects the fact that public purses around the EU are tighter.
The opening commission proposal in June was hugely disappointing, increasing EU expenditure by over €100bn in real terms over the period to 2020 from the actual level of spend in 2011.
This implies additional UK contributions of £1.5bn a year compared to a real-freeze of the budget at the current levels.
The Prime Minister was clear in December that EU payments should increase by no more than inflation - and the commission proposal fails this test.
In a display of unusual accounting, the commission proposed to hide an additional €18bn off-budget compared to the current spending envelope (2007-13), as well as demanding unacceptable new taxes to fund the EU budget.
This is, of course, just the starting point in a long negotiation.
So while we wait until later this year to see the detail of what the European Commission will propose, we need to look at all our options very carefully.
These will be long negotiations and no decisions have been taken yet. But be assured that I will fight for the best interests of Wales.
Published 11 August 2011