Press release
Welsh companies urged to have their say in energy intensive industries consultation
Secretary of State for Wales, David Jones is urging Wales based businesses to share their views in a new Government consultation designed to…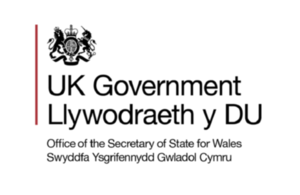 Secretary of State for Wales, David Jones is urging Wales based businesses to share their views in a new Government consultation designed to reduce the impact of energy and climate change policies on the cost of electricity for energy intensive industries.
Companies are being encouraged to contribute to the consultation launched today by the Business Secretary, Vince Cable and the Energy and Climate Change Secretary, Edward Davey.
Lasting for 11 weeks, the consultation will gather views on the proposals for the Government's £250million Energy Intensive Industries Package as announced by the Chancellor in his Autumn Statement in 2011.
Secretary of State for Wales, David Jones said:
"Wales is host to a variety of businesses which are becoming increasingly concerned by rising electricity prices.
"Government estimates that energy and climate change policies will increase electricity prices paid by large energy intensive users in 2020 by up to 28% on average.  It is therefore only right that this consultation focuses primarily on electricity costs to ensure industries remain competitive
"In such challenging economic times, it is crucial that Government does all it can to help encourage our businesses to grow, and to make Wales - and the UK as a whole - an attractive location for industry to invest.
"As we begin the transition to a Low Carbon economy, we also need to ensure that we create the right conditions so that the most energy-intensive of industries are not put at a disadvantage, and are able to compete in the global marketplace.
"I would urge industry and all interested parties in Wales to comment on the proposals, to ensure we present them with the best package of support available."
**NOTES TO EDITORS
**
In his Autumn Statement on 29 November 2011 the Chancellor announced that the Government intends to implement measures to reduce the impact of energy and climate change policy on the costs of electricity for the most electricity-intensive industries, beginning in 2013. This will be worth around £250 million over the Spending Review period.
Anyone wanting to find out more about the proposals and submit their views should visit www.bis.gov.uk/eiip
Further information can be found at http://www.bis.gov.uk/policies/business-sectors/energy-intensive-industries
Published 5 October 2012