News story
Welsh Communities encouraged to become Local TV Pioneers
Wales Office Minister David Jones MP has welcomed the news that six Welsh towns are in the running to pioneer the UK's first local television…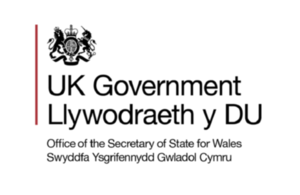 Wales Office Minister David Jones MP has welcomed the news that six Welsh towns are in the running to pioneer the UK's first local television services.
Mr Jones said:  "I welcome the announcement by the Culture Secretary today that six Welsh towns are able to bid for local TV licences.
"This is a very exciting time for broadcasting in Wales. It has huge potential to change the way in which Welsh towns will be able to access news and information. It will also strengthen their ability to hold their representatives to account. I encourage local communities in Bangor, Cardiff, Carmarthen, Haverfordwest, Mold and Swansea to make the case for local TV in their area."
Notes:
More information on the announcement is available at http://www.culture.gov.uk/news/news_stories/8379.aspx.
The Welsh TV Summit with Mr Hunt will be held in Cardiff on 26th August.
Published 9 August 2011