Press release
'Welsh businesses continue to punch above their weight' : Welsh Secretary responds to Labour Market Statistics
Secretary of State for Wales Cheryl Gillan has responded to the ILO's Labour Market Statistics, released today [16th May 2012]. The latest …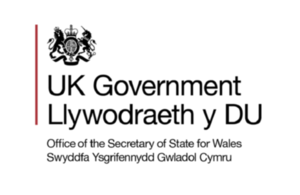 Secretary of State for Wales Cheryl Gillan has responded to the ILO's Labour Market Statistics, released today [16th May 2012].
The latest statistics show that both employment and unemployment levels in Wales have decreased slightly.  The unemployment level has fallen over the last quarter, but the rate stayed the same as March.
The Secretary of State, speaking from Thailand, where she is on a five-day trade and investment visit as part of the Government's 'GREAT' campaign, said:
"I am pleased that unemployment levels have once again decreased, although I am also mindful that the economic uncertainties present elsewhere in Europe may also have an impact on the recovery of the economy here in the UK.
"Unemployment in Wales continues to be unacceptably high at 9.0%, but despite this I have been heartened this week to witness the great strides Wales-based businesses are making across the globe.  This week, I have witnessed the signing of a major £6m deal between the Thai Treasury and the Royal Mint, based at Llantrisant in South Wales while General Dynamics has announced that a £5.5bn deal to supply armoured vehicles to the MoD will safeguard and create hundreds of new jobs in Wales.   
"As part of the 'GREAT' Campaign this week, I have been at the forefront of establishing strong ties with Thailand, Cambodia and Singapore as we continue to establish strong diplomatic and trade ties with these three countries.  For a small country, we continue to punch above our weight and surpass expectations and it is this kind of innovative, proactive approach which will stand Wales in good stead to become a hub for international growth and investment."
Notes to editors:
The ILO (International Labour Organisation) unemployment is a count of those who are out of work and want a job, have actively sought work in the last four weeks and are available to start work in the next two weeks; plus those who are out of work, have found a job and area waiting to start in the next two weeks
Published 16 May 2012