Press release
Welsh business excellence celebrated at the Welsh Business Awards
Welsh Secretary to deliver keynote speech at business event in Cardiff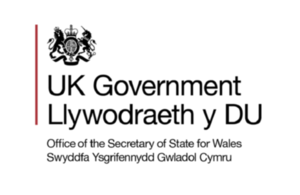 Secretary of State for Wales Alun Cairns will tonight (Thursday 8 March) celebrate the achievements of some of Wales' most dynamic companies at the Welsh Business Awards in Cardiff.
The Secretary of State for Wales is speaking at the annual Chambers of Commerce event at City Hall where the very best from businesses across Wales, in a wide variety of sectors will be rewarded for their contribution to the Welsh economy.
Mr Cairns will tell the audience:
Since 2010 the UK Government has been working in close partnership with Chambers of Commerce in Wales. This unique network across the country is a powerful vehicle to not only promote business at home, but to open up a wealth of export opportunities around the world.

As I go up and down the country I'm inspired by what I see. I see the ups and downs. I see the sacrifices it takes to succeed; the risks and rewards – the joy and the frustration.

And it's all too easy to focus on the challenges we face and forget to celebrate the progress made. That's why these awards are so important.

It's thanks to business leaders like you that Wales was the fastest growing country in the UK in 2016 and Cardiff was the fastest growing capital city.

It's thanks to you that Welsh exports are worth over £16 billion a year.

And it's thanks to you that economic growth is taking root right across our country.

Your businesses are the country's job engine and I'm delighted to see your efforts and achievements recognised here tonight.
ENDS
Notes to editors
This year there are 10 award categories, including: Commitment to Customer Service; Commitment to Skills & People Development; Excellence in Community Relations; Excellence in Environmental Management; Excellence in Marketing & Communications; Growth Business of the Year Start up Business of the Year; Success through Innovation; Success through Overseas Trade; and Young Entrepreneur of the Year.
Published 8 March 2018