Press release
Welfare Reform will make work pay in Wales, says David Jones
Thousands of the poorest families in Wales will be lifted out of the downward spiral of benefit dependency and encouraged back into work by …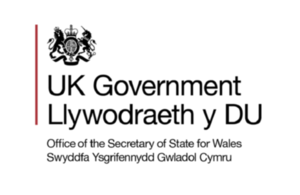 Thousands of the poorest families in Wales will be lifted out of the downward spiral of benefit dependency and encouraged back into work by the introduction of a simplified single Universal Credit, Welsh Office Minister David Jones said today.
The Welfare Reform White Paper - Universal Credit:  Welfare that Works -  published today by Secretary of State for Work and Pensions Iain Duncan Smith, details how the Government will simplify out-of-works benefit, Housing Benefit and Tax Credits into a single welfare payment that rewards people for moving into work. 
Welcoming the reforms, David Jones said: "The Universal Credit will make sure work always pays and will help to lift many thousands of our poorest families out of poverty in Wales by breaking the cycle of benefits dependency.
"There are currently more than half a million economically inactive people in Wales and a recent study suggested as many as one in five Welsh children are growing up in families where neither parent works. Without skills, confidence and positive role models, these young people would remain trapped in a cycle of benefits culture that will blight Wales for generations to come.
"With 226,000 Welsh households without jobs and dependent on benefits, Wales has the second highest worklessness rate in the UK. This is a tragedy that we must bring to an end before future generations of Welsh families become trapped in this culture of worklessness and despair."
Mr Jones added:  "Today's overhaul of the benefits system will also ensure that people are always better off in work in Wales.  The Universal Credit will restore fairness and simplicity to a complex, outdated and expensive benefits system that often acts as a barrier in getting people back into work.
"The new single payment will find the right balance between the welfare state as a safety net and a benefits system that sends out the right message - if you can work, you should work and the changes announced today will make work pay, even for the poorest.  This can only be good news and will change attitudes to work for generations to come."
Published 11 November 2010