Welcome support for park home residents
The Government today welcomed a Parliamentary Bill that will seek to offer additional protections for residents of park homes against unscrupulous…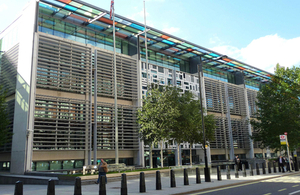 The Government today welcomed a Parliamentary Bill that will seek to offer additional protections for residents of park homes against unscrupulous or dishonest operators.
Peter Aldous' Private Members' Bill (external link) is fully supported by the Government, led by the Housing Minister Mark Prisk, and has its second reading debate in the House of Commons on Friday 19 October.
Currently, many park home residents live in poor conditions and are unable to exercise their existing legal rights. The worst practices of dishonest site owners include:
blocking the open market sales of park homes on their sites - without justifiable reason;
neglecting their sites and failing to make adequate repairs; and
charging excessive pitch fees and breaching site rules
These abuses have manifested in real-life examples where operators have lied to prospective purchasers about the conditions of homes and even dug holes around homes to make them unsaleable.
The reforms are designed to ensure site owners who behave responsibly can continue to operate as they do already while rogue operators are properly tackled - as well as being made to meet the cost of their negligence rather than the taxpayer picking up the bill.
The proposed changes include:
reforms to the licensing system that applies to park home sites;
measures to prevent operators from blocking residents' sales in the open market
strengthening the existing law to protect occupiers from harassment and make it an offence to lie to prevent a home being sold;
a possible future 'fit and proper' registration to restrict the ability of unscrupulous operators from management of sites; and
a scheme to make pitch fee reviews more transparent and new rules on reviews so they are fairer and reflect the condition of the site
Housing Minister Mark Prisk said:
Many people choose a park home expecting a peaceful retirement and a good quality of life. This bill will help to make that a reality by ensuring that sites are safe and properly managed and that residents are better able to exercise their rights.

This industry has been blighted by rogue operators - these reforms aim to drive them out of the industry securing a fairer deal both for home owners and for the good operators, running decent businesses.

This is why the Government is fully backing Peter Aldous' Mobile Homes Bill.
Images
Published 17 October 2012