News story
Webinars, e-learning, videos and other help for landlords
Help and support from HM Revenue and Customs (HMRC) for property landlords.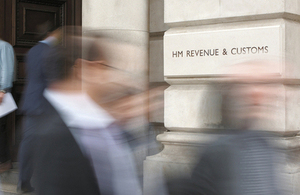 E-learning
Read the Letting out a property online guide if you want to let out a property to a tenant and become a landlord.
Videos
YouTube videos on Self-Assessment help and deadlines
HMRC Property Rental Toolkit
The toolkit provides guidance on errors that HMRC often sees in returns and explains how to avoid them. Download the Property Rental Toolkit (2015 to 2016).
Webinars
Webinars can last up to an hour. You can ask questions during the presentation and get answers from your HMRC host.
Register and log in at least 5 minutes before a live webinar is due to start.
You can watch recorded webinars at any time but you'll need to register first.
Introduction to property taxes
The webinar recording helps new landlords and those considering becoming landlords understand what they need to do for HMRC. It covers registration, record keeping and some schemes such as Rent a Room.
There's no date for a live webinar at the moment.
Income from property - minimising risks for individuals
The webinar recording concentrates on areas that regularly cause contact with HMRC. It is designed for agents with clients who are individuals with income from property. It introduces the main areas including Rent a Room, allowable expenditure, pre-trading expenses and joint income.
There's no date for a live webinar at the moment.
Summer Budget - income from property update
Capital Gains - land and property
The webinar recording covers common areas such as reliefs and common errors that cause regular contact with HMRC.
There's no date for a live webinar at the moment.
Help and advice
Check to make sure you have a compatible computer or mobile device to watch webinars.
Search for help if you have technical problems with webinars.
Contact HMRC online for other webinar help.
Document information
Published: 10 June 2016
Updated: 27 July 2016
Added Introduction to property taxes section.
Updated dates and times for live webinars.
First published.