Two men who attempted to smuggle weapons into the UK have been jailed for five years today.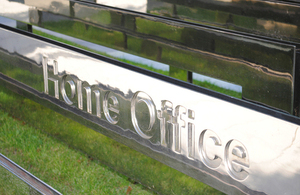 Officers from the UK Border Agency stopped Jonathon Sutton-Kirkby and Frederick Ayres as they attempted to pass through customs at Robin Hood Airport, Doncaster on 2 October last year, having landed on a flight from Bulgaria.
Array of weapons
Searches revealed a pepper spray canister, two flick knives, a knuckle duster, a swordstick and an extendable baton in Ayres' bag.
Doncaster Crown Court heard how a search of Sutton-Kirkby's bag uncovered an electronic stun gun, a pepper spray, an extendable baton and a knuckle duster.
The pepper sprays and the electronic stun gun are classified as prohibited weapons defined by the Firearms Act. The other items are all classed as offensive weapons.
The pair both pleaded guilty to possessing an offensive weapon and possessing a firearm, and received sentences of two and a half years.
'We will catch you'
Malcolm Bragg, Assistant Director at the UK Border Agency said: 'Knives and firearms are deadly weapons, which destroy lives and are a blight on the communities in which we live. The UK Border Agency has robust controls in place at all our borders to stop these items entering the country.
'This case should serve as a warning to those seeking to smuggle dangerous weapons into the UK. We will catch you and you will be prosecuted.'
Published 19 December 2011