Press release
We must free families in Wales from benefits culture, says Welsh Secretary
The Government's overhaul of the welfare system will help to free vulnerable people trapped in a downward spiral of benefits dependency and …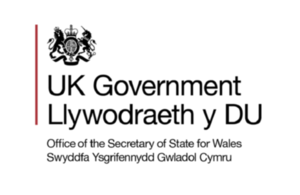 The Government's overhaul of the welfare system will help to free vulnerable people trapped in a downward spiral of benefits dependency and support them back into employment or training, Welsh Secretary Cheryl Gillan said today.
Latest Labour Market Statistics published today (11 August 2010) reveal the Economic Inactivity level in Wales now stands at 502,000, a rise of 7,000 on the last quarter. The Welsh Economic Inactivity rate is 26.5 per cent, the second highest in the UK behind only Northern Ireland.
Commenting on the figures, Mrs Gillan said: "I welcome the fall in the unemployment rate and unemployment level in Wales on the previous three months. However more than half a million people in Wales [502,000] are now considered Economically Inactive and dependant on benefits. This is a tragedy that we must bring to an end before future generations of Welsh families become trapped in this culture of worklessness and despair.
"That is why this Government has pledged to take action to revolutionise the existing failed benefits system and replace it with a single 'welfare to work' system that will make it easier to help people into work, fairer to those who contribute to the welfare state and continues to provide unconditional support to those who need it.
 "In Wales, as many as one in five children are growing up in families where neither parent works. Without skills, confidence and positive role models, these young people will remain trapped in a cycle of benefits culture that will blight Wales for generations to come.
"The coalition Government is committed to working in partnership with the Welsh Assembly Government to equip jobseekers with the skills and aptitude required to re-enter the workplace and to prove to those families dependant on benefits that work really pays."
Published 11 August 2010