Washroom suppliers' merger faces in-depth investigation
The CMA has referred Rentokil Initial's purchase of Cannon Hygiene for an in-depth investigation after finding competition concerns.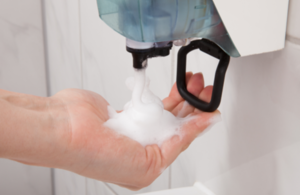 Today's decision follows the Competition and Markets Authority's (CMA) initial Phase 1 investigation, which found that the deal could lead to higher prices and lower quality for businesses.
Rentokil, which trades as Initial for washroom services, and Cannon are 2 of the UK's largest suppliers of washroom products and services. They install and maintain equipment such as air sanitisers, feminine hygiene units, nappy bins and soap dispensers in commercial, industrial and public buildings.
The firms did not offer measures to address the CMA's concerns, and so it has referred the merger for a more in-depth, Phase 2 investigation.
A decision on the merger will now be made by a group of independent panel members supported by a case team of CMA staff. The deadline for the final report is 12 December 2018.
More information can be found on the Rentokil / Cannon case page.
Published 28 June 2018