World news story
Want to study in the UK? Apply for 2017/18 Chevening Scholarships by 8 November
Are you a future leader looking to study in the UK? Apply online today to become part of the prestigious Chevening scholarship programme.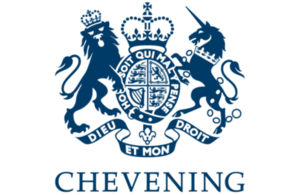 Chevening Scholarships are the UK government's global scholarship programme, funded by the Foreign and Commonwealth Office (FCO) and partner organisations. The Scholarships offer the opportunity to study for a one-year Master's degree at any of the UK's leading universities, and are awarded to outstanding established or emerging leaders across a wide range of fields: including global challenges (public health, climate change and the environment); defence and security (including cyber); energy; prosperity (economic, commercial and financial policy); and science and innovation.
Chevening alumni have an excellent record of rising to positions of leadership across a wide range of fields. Some work as MPs, leading journalists, or policy advisers to NGOs and think tanks; others occupy senior positions in commercial organisations. There are around 200 Chevening alumni in Japan, now holding important positions in public and private sector organisations, including national media broadcasters, the Cabinet Office, Japanese government ministries, Japan Bank for International Cooperation (JBIC), Japan Airlines (JAL), Japan External Trade Organisation (JETRO) and Japan International Cooperation Agency (JICA), to name a few.
Applications for a Chevening Scholarship must be submitted online at www.chevening.org/japan and the deadline for receipt of applications is 8 November at 12:00 GMT. Applications received after this date will not be processed.
Applicants should read the online guidance and demonstrate how they meet the Chevening selection criteria before submitting an application. If they have further questions about the programme, they can use the contact us function on the website.
Published 8 August 2016