Want to help improve aviation security?
The government is looking for innovative ideas from students, academics and businesses on how we can improve aviation security.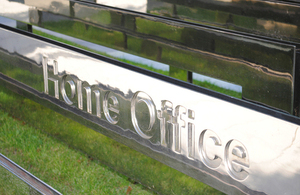 The ideas can be designed to improve any stage in the air travel process, from planning and booking a trip, right through to boarding an aircraft.
Successful designers will have the opportunity to develop their ideas into real products. Participants can also share in a cash prize from a fund worth £50,000.
The government has teamed up with defence electronics supplier Thales, who can arrange for the best ideas to be trialled and tested in UK Airports and showcased at an industry event in December.
INSTINCT
The project is being run by the government's INSTINCT (innovation in science and technology in counter terrorism) programme which aims to encourage industry and academia to focus on finding new counter-terrorism ideas and solutions.
For more information on taking part, please visit the INSTINCT-TD2 website.
Stay ahead of the game
The minister for security Baroness Neville-Jones said: 'Terrorists will always look for new ways to beat the system which is why we have to stay ahead of the game in protecting our national security.
'Industry and academia can play their part in providing the solutions. The UK is one of the most innovative countries in the world and I am sure there are numerous ideas and products out there which could potentially improve aviation security.
'This is a valuable opportunity to get involved and see whether an idea would stand up to testing in a real-world situation. There is no reason why an innovative university project couldn't be the next equivalent of biometric passports or baggage scanners.'
Published 24 August 2010