News story
Wales will remain at the heart of the British Armed Forces, says Welsh Secretary
Responding to a statement by the Secretary of State for Defence on the Army 2020 review, Mrs Gillan said she was pleased Wales retains a significant…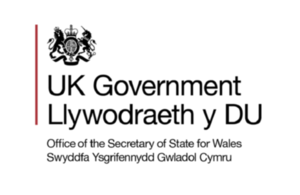 Responding to a statement by the Secretary of State for Defence on the Army 2020 review, Mrs Gillan said she was pleased Wales retains a significant number of regiments, including the Queen's Dragoon Guards.
Under the proposals, the role of the Brecon-based 160 (Wales) Brigade will be enhanced.  Wales will also retain the Welsh Guards and 1 Royal Welsh. However the 2nd Battalion The Royal Welsh will be absorbed into the 1st Battalion The Royal Welsh from autumn 2013.
The military-led review looked at how best to restructure the Army which will be around 120,000 including an integrated trained Reserve of 30,000. With the end of combat operations in Afghanistan the Army recognises that it needs to shifts its focus from campaigns to contingency, to be better able to respond to the complex global situation and be more adaptable to future challenges.
Speaking after the announcement Secretary of State for Wales Cheryl Gillan said:
"I am pleased that following today's announcement Wales remains firmly at the heart of the British Armed Forces.
"I am delighted that we retain a significant military footprint in Wales and that our regiments will play a key role in the Army's future.
"While it is disappointing to_ **see** _two proud battalions of the Royal Welsh Regiment merged into one, I am assured by the Defence Secretary that this is necessary to ensure our Army remains adaptable for future challenges.
"Overall I am pleased that the Army 2020 Review has ensured Wales retains a significant number of regiments, such as the Welsh Guards, 1st the Queen's Dragoon Guards (The Welsh Cavalry), 1st Battalion Royal Welsh, 160 (Wales) Brigade, who all play a vital and integral role within the modern Army.
"I have consistently supported our Armed Forces in Wales and am grateful to Cabinet colleagues for listening to my representations about the importance of ensuring Welsh military units were protected as far as possible.
"It is important to remember that these plans have been led by the military who best understand how to build the balanced, capable and adaptable force structure required to face the future."
Published 5 July 2012