News story
Wales will bask in Olympic limelight, says Welsh Secretary
Secretary of State for Wales Cheryl Gillan says Wales will bask in the Olympic Games limelight as it plays host to the Olympic torch relay for…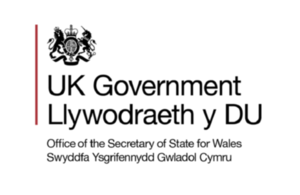 Secretary of State for Wales Cheryl Gillan says Wales will bask in the Olympic Games limelight as it plays host to the Olympic torch relay for the first time next year.
The torch will make its Welsh debut in Cardiff on 25 May 2012 and will also stop at Swansea, Aberystwyth and Bangor as part of its route around the UK.
Mrs Gillan said: "This is great news and I'm sure Wales will bask in the Olympic limelight as it plays a key role in next year's Games. 
"Wales is already kick starting the Games with one of the first events at the Millennium Stadium and we will are also be hosting several Olympic teams for their pre-Games preparations in Wales. The steel roof for the iconic Olympic Aquatics Centre at Stratford was fabricated in Newport and the Olympic medals are also being made at the Royal Mint in Llantrisant.
"The Olympic Games is a huge sporting spectacle and it is a real coup that the UK is hosting the Games next year.  It is therefore wonderful that Wales will take part in the torch relay bringing with it the real excitement of the Games."
Published 18 May 2011