Press release
Wales pays respect on Remembrance Day
Remembrance Day events today [11 November] and Services on Sunday will be opportunities for the people of Wales to show their respect and gratitude…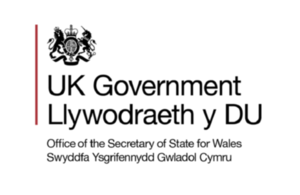 Remembrance Day events today [11 November] and Services on Sunday will be opportunities for the people of Wales to show their respect and gratitude to our servicemen and women past and present, said Secretary of State for Wales Cheryl Gillan.
Mrs Gillan will attend the National Remembrance Day Service in Cathays Park, Cardiff on Sunday, 14 November, from 10am.  The Welsh Office Minister David Jones, who launched this year's Wales Poppy Appeal at RAF Valley on Anglesey, will also attend a Remembrance Sunday Service at the War Memorial in Ruthin from 10.30am.
Mrs Gillan said:  "Remembrance Day is an opportunity for us to reflect on the sacrifices made in conflicts past and present and I'm sure people across Wales will pay tribute to our servicemen and women today and at Services on Sunday.   It is a chance to remember those who have lost their lives and fought for our freedom and democracy.
"For me, it is particularly poignant as I never knew my grandfather, Merchant Navy seaman, who was lost in the Second World War.  It is a time for quiet reflection for many families and a chance for us as a nation to say thank you."
Mr Jones said:  "This year's Poppy Appeal focus is on the 'Afghan generation' and an opportunity to honour those who have been or are deployed in Afghanistan, including our Welsh regiments.  People across Wales and the UK have been wearing their poppies with pride again this year to show their support for those who have sacrificed so much on behalf of their country."
The Royal British Legion is hosting "Silence in the Square" events, in Trafalgar Square, London and Castle Square, Swansea, to give the public an opportunity to participate in the Two Minute Silence at 11am today.
Published 11 November 2010