Press release
Wales Office Starts Countdown to First Event of Olympic Games in Cardiff
The Secretary of State for Wales Cheryl Gillan today (25 January) welcomed the start of the 'six months to go' countdown until the curtain is…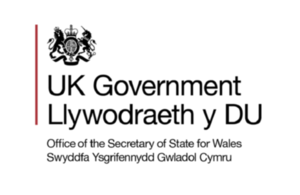 The Secretary of State for Wales Cheryl Gillan today (25 January) welcomed the start of the 'six months to go' countdown until the curtain is raised on the very first event of the London 2012 Olympic Games.
Cardiff's Millennium Stadium will provide the backdrop to the women's football tournament which kicks off on the 25 July, two days before the opening ceremony celebrations at the Olympic Park in London.
Mrs Gillan said: "It is really exciting the Olympics and Paralympic Games are now so close, it's time to start planning your celebrations and getting involved, with lots of activity happening across Wales. The Games will provide a wonderful opportunity to showcase Wales and will also bring a wide range of economic, social and cultural benefits to our communities."
•  The Olympic Torch Relay will be in Wales from Friday 25 May to Wednesday 30 May, visiting 81 communities, with   approximately 100 Torchbearers carrying the flame each day. Evening events will be hosted in Cardiff, Swansea, Aberystwyth and Bangor.
• Already Welsh companies have had an extremely important role in the construction of the Olympic Park.
• To date, 11 countries have signed agreements to train in Wales. In addition to this multi-sport paralympic teams from Australia, New Zealand and South Africa have decided to carry out their immediate pre-games training in Wales.
• The Royal Mint is making 4,700 Olympic and Paralympic medals, and is a licencee to produce merchandise for Games.
• There are 85 community projects in Wales inspired by the 2012 Games.
There are tickets available for the Olympic Football Tournament until 6 February 2012, go to http://www.tickets.london2012.com/
Published 25 January 2012