News story
Wales Office staff volunteer for Prince's Trust Cymru
Staff from the Wales Office have taken part in volunteering over two days [27 and 28 June] for The Prince's Trust Cymru.  Wales Office staff…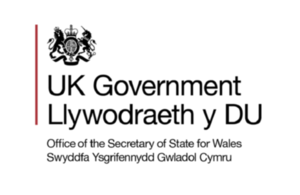 Staff from the Wales Office have taken part in volunteering over two days [27 and 28 June] for The Prince's Trust Cymru.  Wales Office staff have worked alongside young people engaged in the Prince's Trust programme on a range of activities from helping to develop computing skills to building confidence through team activities such as raft building and gorge walking in Rhondda Cynon Taff and Llanelli. 
The volunteering follows Wales Office Minister David Jones visit to the Prince's Trust Cymru in March, where he presented Young people with certificates for their involvement in the 'Get into cars' programme run by the Prince's Trust.
**The Wales Office Minister David Jones said: **
"The Wales Office fully encourages staff to get actively involved with volunteering initiatives and support for charities. I am glad that Wales Office staff at all levels will be volunteering and working with young people on a number of activities to encourage confidence, team-work and practical skills through the Prince's Trust. As an office we value the role staff plays in volunteering in local communities, which is also an important component of staff morale.
"The Wales Office fully supports the work undertaken by the Prince's Trust to support young people and encourage them to change their lives for the better through a variety of programmes and initiatives. In March I met with eight young people who took part in the Prince's Trust 'Get into cars' programme, which equipped participants with the skills they needed to enter the workplace.  We value the role played by the Trust in helping young people to re-engage with learning and we hope our association with the Prince's Trust will continue into the future."
Published 29 June 2012