Press release
Wales Office Ministers welcome announcement on the development of the Energy Safety Research Institute today
Wales Office ministers have today welcomed an announcement that will see Swansea University team up with fuel giant BP and Tata Steel to create…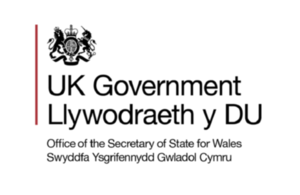 Wales Office ministers have today welcomed an announcement that will see Swansea University team up with fuel giant BP and Tata Steel to create an Energy Safety Research Institute as part of a £38million partnership.
The announcement was made by the UK Minister for Universities and Science, David Willetts today as part of a wider £1billion initiative which will see seven new university and business research partnerships launched UK-wide.
The cash boost comes from the UK Research Partnership Investment Fund (UK RPIF), which will deliver the funding to support the development of new facilities and projects in areas including life sciences, energy and advanced manufacturing.  
Mr Willetts announced that £38 million of the £1billion pot will fund a partnership between Swansea University, British Petroleum (BP), and TATA Steel Europe for the development of the Energy Safety Research Institute at the planned Science and Innovation campus.  It is expected that around 150 jobs will be linked to the new institute. Tata Steel will also work with the University to develop Specific - the Sustainable Product Engineering Centre for Innovative Functional Industrial Coating. 
Welcoming the announcement Secretary of State for Wales David Jones said:
"Today's announcement is great news for Swansea University and Wales as a whole. Higher Education plays an important role in driving economic growth - from groundbreaking research to providing businesses with the highly skilled employees they need to grow and prosper.  Swansea University is already renowned for its impressive research intensive activities. This funding will ensure that the research capacity of the University is strengthened even further and help attract even more high-quality research into Wales."
Wales Office Minister with responsibility for higher education, Baroness Randerson said:
"Today's announcement is a £38m vote of confidence in Wales' ability to produce leading research intensive universities. It is crucial that we continue to foster links between business and academia as these links play a crucial role in the health of our economy. I'm delighted that a Welsh university is represented in this first tranche of available funding and hope that other universities follow Swansea's lead and build up its research strengths with a view to securing future funding."
Ends
Note to Editors:
For further information on the investment, please visit the BIS site here: http://www.bis.gov.uk/news/topstories/2012/Nov/investing-in-uk-science-and-research  
UK RPIF was first launched with £100 million of public finance in May 2012 and, in response to the large number of high-quality bids, the Government recently tripled the public support to £300 million. All projects have to include private funding from industry or the charitable sector worth a minimum of double the public contribution - making more than £1 billion of investment in total.
The UKRPIF is managed and allocated by Higher Education Funding Council for England (HEFCE), working in collaboration with devolved counterparts.  All proposals are assessed by an independent assessment panel.
Published 1 November 2012