Press release
Wales Office Ministers host Big Society Seminar with Cardiff Metropolitan University
From large national companies like John Lewis, to the small community-based enterprises like Cardiff Foodbank, social enterprises come in all…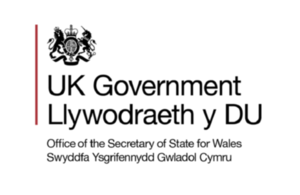 From large national companies like John Lewis, to the small community-based enterprises like Cardiff Foodbank, social enterprises come in all shapes and sizes but each have an equally important role to play in Wales' Big Society.
Secretary of State for Wales David Jones and Parliamentary under Secretary of State Baroness Randerson will today [5 November] host the second Welsh Big Society Seminar in conjunction with Cardiff Metropolitan University.  Here, they will meet with community groups, local organisations and businesses to  discuss  ideas and new approaches that could encourage and support the growth of partnerships and social enterprises in their neighbourhoods.
Those in attendance will hear from Professor Brian Morgan, Professor of Entrepreneurship and Director of the Creative Leadership and Enterprise Centre at Cardiff Metropolitan University, Jon Penfold from Social Investment and Big Society Capital, Ian Courtney from Charity Bank and Adele Blakeborough from the Social Business Trust.
Each will give their own views on how to build a new generation of social entrepreneurs and facilitate table discussions on how best to develop and improve leadership and management within social enterprises.
Secretary of State for Wales, David Jones said: 
"The Big Society is about a culture change - from government action to local action.
"Since its launch, we have seen a wide range of diverse and interesting events, like this one today, all with the same purpose in mind - to bring people together and empower them to take it upon themselves to make a real difference.
"I hosted the first Big Society Seminar in Newport in September last year with Civil Society Minister Nick Hurd. Since then, I have taken every opportunity to see the Welsh Big Society in action and have been impressed by the variety and scope of projects that are making a difference in communities across the length and breadth of the country.
"This seminar today will focus on one of the biggest challenges we face - that of delivering economic recovery that is supported by sustainable social investment that is delivered for and by the people of Wales.
"My vision is one of a community that works seamlessly across itself, with voluntary and social enterprise sectors hand in hand with the public and private sectors, individuals and families feeling empowered to play a full part in their communities."
Wales Office Minister, Baroness Randerson said:
"Today's joint event with Cardiff Metropolitan University allows us to engage with communities, businesses and social enterprises and engage in useful discussions with them on how the UK Government can help. 
"Following today's event I would like to see three clear outcomes; a shared desire and momentum for growth of the social investment market in Wales, new connections made, and ideas gained for up-skilling our social enterprise sector managers.
"The idea of a Big Society is not a new entity in Wales- there are already many people right across the country taking responsibility and making our communities better places to live, and making a key contribution to the growth of the Welsh economy.
"I'm looking forward to hearing about the challenges and experiences our existing social enterprises are facing, and to hear their views on what is needed in Wales. We want to help them to tackle any obstacles head on and raise awareness of what support is available to them."
Professor Brian Morgan said:
"The Big Society Capital event is an unique opportunity to help build a financially healthy social enterprise sector in Wales and give the sector access to finance to invest in new opportunities - particularly those focused on encouraging people to get involved in better delivery of public services.  Furthermore, the event introduces social sector leaders to financial intermediaries in the social investment market that are well placed to arrange the financing of new projects. 
"This high profile event will help develop the links with Big Society Capital to enable social sectors thrive by making available loans and other resources - including leadership training and financial advice - tailored to the sector." 
"The new partnership between Cardiff Metropolitan University and Big Society Capital will have an important role to play in providing access to new vehicles for financing the growth of the sector in Wales."
Published 5 November 2012