Press release
Wales Office Minister welcomes simplified planning policy framework
Wales Office Minister David Jones has today, 27 March 2012, welcomed the publication of the National Planning Policy Framework. This new planning…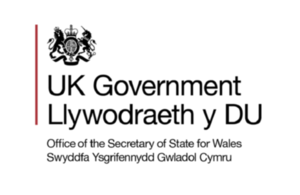 Wales Office Minister David Jones has today, 27 March 2012, welcomed the publication of the National Planning Policy Framework. This new planning framework has simplified the inherited policy from over 1,300 pages in 44 documents to a 50 page document that will better support growth, help to creates the homes and jobs that are needed.
In one of the greatest changes ever made to planning policy, it will put unprecedented power into the hands of communities, whilst still helping to protect and enhance our natural and historic environment. The changes will affect planning policy in England and the Wales Office Minister David Jones has called on the Welsh Government to adopt these measures to ensure Wales too benefits from a more simplified planning regime.
 Mr Jones said:
"The changes announced today to English planning guidelines will lead to greater sustainable development. It will not only protect the countryside, but will give local communities more power whilst still creating the homes and jobs that are needed.
 "The UK Government believes that this more simplified approach to planning will demonstrate the potential benefits for other parts of the UK, and I very much hope that the Welsh Government will also seek to adopt these measures.
"Without the removal of regulatory burden in this area, it could be a disadvantage to future development in Wales. Since the Welsh Government has adopted the Enterprise Zone model within Wales, a change to their planning guidelines would be of further benefit to these areas that are reliant on flexible planning consents."
Notes to Editors:
For further information about the announcement - http://www.communities.gov.uk/statements/planningandbuilding/2115446
Published 27 March 2012