Press release
Wales Office Minister welcomes Modern Slavery Act 2015
Alun Cairns "There is no place for slavery in this day and age and this Government is doing all it can to eradicate these crimes completely"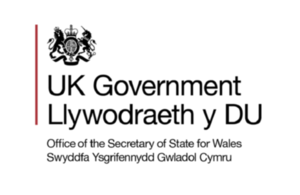 Wales Office Minister Alun Cairns today (31 July) welcomed landmark legislation to tackle modern slavery and human trafficking.
The pioneering Modern Slavery Act 2015 is the first of its kind in Europe to specifically address slavery and trafficking in the 21st century.
The legislation will significantly enhance the support and protection available to victims of modern slavery, give law enforcement the vital tools they need to target today's slave drivers, ensure perpetrators can be severely punished, and includes a world leading provision to encourage business to take action to ensure their end-to-end supply chains are slavery free.
Wales Office Minister Alun Cairns said:
There is no place for slavery in this day and age and this Government is doing all it can to eradicate these crimes completely.

In Wales, as in other parts of the country, we have seen cases where vulnerable people have been trafficked and exploited. The new measures that come into force today provide significant protection to these victims and ensure that those responsible face the consequences of their unforgivable actions.

But there is still much more to do – from October, all large businesses will need to disclose what they are doing to ensure their business and supply chains are slavery free.

This new Act, supported by public and private sector commitment will bring us a big step closer to seeing the end of modern slavery.
Last year, the Wales Office visited Gwent Police to see first-hand the action being taken to tackle modern slavery in the UK and to be briefed on the work of Operation Imperial – a unit set up to investigate alleged offences of slavery and servitude and the largest inquiry of its kind in the UK. The investigation has led to the recovery of a number of vulnerable adults and arrests have been made.
The UK Government is working hard to ensure that victims of slavery receive the support and protection they deserve. As part of this work, potential victims of trafficking in Wales and England are supported through a Government-funded contract delivered by The Salvation Army (TSA). This provides victims with a tailored and specialised package of care and support for a minimum of 45 days.
In November 2014 the government published a Modern Slavery Strategy outlining a comprehensive response to the crime. This includes both government and law enforcement efforts work with other countries to tackle the problem at source, and increased awareness within all communities.
Notes to Editors
The Act will strengthen the response of law enforcement and the courts by:
Increasing the maximum sentence available for the most serious offenders from 14 years to life imprisonment;
Ensuring that perpetrators convicted of slavery or trafficking face the toughest asset confiscation regime;
Consolidating and simplifying existing modern slavery offences into one Act;
Introducing Slavery and Trafficking Prevention Orders and Slavery and Trafficking Risk Orders to restrict the activity of individuals where they pose a risk of causing harm; and
Strengthening law enforcement powers at sea to close loopholes which can prevent the police and Border Force being able to act on board vessels at sea.
Published 31 July 2015