News story
Wales Office Minister welcomes BT broadband announcement
Wales Office Minister David Jones has today [26th June] welcomed the announcement by BT of the latest phase of its fibre-broadband roll-out.…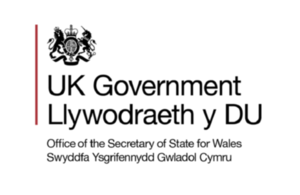 Wales Office Minister David Jones has today [26th June] welcomed the announcement by BT of the latest phase of its fibre-broadband roll-out.
The company today announced that 29,000 homes and businesses in Culverhouse, Gorseinon, Cwmbran and Neath will all benefit from the latest investment as part of its £2.5 billion roll-out of broadband across the UK.
Mr Jones said:
"This will be great news for the thousands of residents and businesses across South Wales who will benefit from this latest round of investment.
"This will  also bring significant employment and start-up opportunities for individuals and businesses, which is welcome news in such a competitive, challenging environment. 
"Fast broadband is vital to the country's economic growth and we are determined to push forward with our plans to ensure that Wales and the rest of the UK will have the best broadband system in Europe by 2015.
"That is why we announced in 2011 that £57million of funding would be made available for improving broadband right across Wales as part of the Government's drive to ensure that homes and businesses have access to superfast broadband by 2015."
Published 26 June 2012