News story
Wales Office Minister welcomes appointment of the Surveillance Camera Commissioner
Wales Office Minister Stephen Crabb has today [13 September 2012] welcomed the announcement by the Home Office of the appointment of Andrew …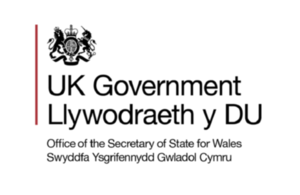 Wales Office Minister Stephen Crabb has today [13 September 2012] welcomed the announcement by the Home Office of the appointment of Andrew Rennison as Surveillance Camera Commissioner.
Mr Rennison will oversee a new code of practice for police and local authorities designed to encourage greater transparency in the use of CCTV and automatic number plate recognition ANPR. As well as ensuring cameras are being used proportionately, the new code will provide coherent guidance for police forces and local authorities to increase image quality and boost the chances of reprimanding criminals.
Wales Office officials are playing a role in developing the code of practice which will be finalised next year.
Mr Rennison has been the interim CCTV regulator since 2009. In his new, permanent role, he will represent the interests of the public, ensuring police and local authorities use surveillance camera systems responsibly and follow the code of practice agreed by Parliament.
Welcoming the announcement Wales Office Minister Stephen Crabb said:
"Andrew Rennison's experience and knowledge in the field makes him the ideal candidate to take on this important role.
"CCTV and ANPR can be valuable tools in the fight against crime but it is imperative that we strike the right balance between public protection and privacy. I have no doubt that the guidance within this new code will help make boundaries clearer and reassure members of the public that these systems are appropriate and justified.
"I look forward to meeting with Andrew Rennison in due course to discuss how my colleagues at the Wales Office can best work with him and his team to deliver this goal." **
NOTES TO EDITORS
1.   Andrew Rennison has been the interim CCTV regulator since 2009. He will combine his new post with being the Forensic Science Regulator but will have separate support staff for each role.
2.   Subject to statutory requirements in the Protection of Freedoms Act 2012 and affirmative resolution in Parliament, the code of practice should come into effect in April 2013 and will apply in England and Wales.
3.   For further information on the announcement please call the Home Office press office on 0207 0353535.
Published 13 September 2012