Press release
Wales Office Minister visits North Wales businesses making their mark in engineering
Wales Office Minister, David Jones has visited three North-Wales based companies making their mark in the manufacturing and engineering industries…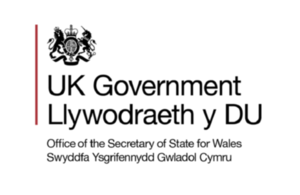 Wales Office Minister, David Jones has visited three North-Wales based companies making their mark in the manufacturing and engineering industries at home and overseas.
During his visit to Deeside, Mr Jones first met with Adrian Morris from PPA Group - a world leader in engineering for the aerospace industry. The company supplies a range of specialist interior and exterior parts for executive jets, as well as national and international carriers including Airbus and Raytheon Aircraft USA. It also manufactures and supplies parts for the automotive and marine sectors.
PPA currently employs 21 members of staff at its Deeside Industrial Estate business, and - with 26% growth recorded last year - the company is looking to expand further into overseas markets and looking to recruit further skilled staff to its roster over the next few months.
The Minister then met with Paul Williams, director of oil and gas component manufacturer, Specialised Machine Services (SMS) Ltd. Since it was established over 20 years ago, the company has grown to supply parts to oil and gas, power generation and medical industries from Norway to Angola.
SMS currently employs 22 employees at its Deeside Industrial Estate premises and is showing real resilience to the challenging economic environment with its strong order book.
Speaking after the visits, the Minister said:
"I believe the future of the manufacturing industry in Wales is very bright and I was delighted to have the opportunity to visit PPA and SMS today. It has become more evident that small and growing companies like these are turning out to be our most important job creators.
"I am pleased to see that Deeside is included in the Welsh Government's plans for the Welsh enterprise zones. This should ensure that Welsh companies have the same competitive advantages as those across the border.
"The UK Government's announcement last year that £57million of funding will be made available for improving broadband across Wales will also undoubtedly make a different to these companies' aspirations for growth.
"I wish them every success in their efforts."
Published 27 January 2012