Press release
Wales Office Minister visits 'inspiring' Penarth Pavilion restoration
Wales Office Minister, David Jones today visited Penarth Pier Pavilion to view the important restoration work being carried out on the Victorian…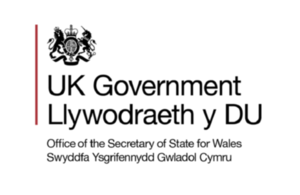 Wales Office Minister, David Jones today visited Penarth Pier Pavilion to view the important restoration work being carried out on the Victorian building.
The Pavilion, which has been closed to visitors for over a decade, is undergoing a £3.9m redevelopment which will transform the building into a cultural and educational hub for the community.
Once completed, it is envisaged that the 1929 Grade II listed building will offer a range of activities including educational programmes, film showings, festivals and exhibitions, as well as childcare provision, a restaurant and cafe. It will also have a dedicated exhibition area focusing on the area's maritime heritage and will be home to volunteer organisation, Coastwatch, wildlife sanctuaries and the RSPB.
The Minister was met by Maggie Knight, the project director for the organisation spearheading the restoration effort, Penarth Arts and Crafts Ltd (PACL).
He took a guided tour of the building and was given an insight into its historical significance, as well as the impressive plans for its future.
Speaking after the tour, Mr Jones said:
"It was so inspiring to hear the passion in the voices of the people that are investing so much into bringing this important building back to life.
"The project has generated tremendous enthusiasm in the members of the community who clearly hold it so dear. Following my visit today, it is clear that everybody involved from the volunteers to the apprentices - are clearly committed to making it a success.   This ambitious project is an illustration of the Big Society vision where people in the community work together to protect and preserve the things that they care about.
"Heritage projects such as this can really restore the heart of a town and the restoration of the Pavilion will be a great boost to Penarth and the surrounding areas."
The project has been funded from a variety of sources including a £1.68million cash injection from the Heritage Lottery Fund.
With the support and dedication of a host of volunteers, the new-look Pavilion is expected to open in 2013, creating five jobs including positions for an education and learning officer, and a pavilion manager.
Published 20 February 2012