News story
Wales Office Minister speaks at Dŵr Cymru Welsh Water stakeholder event
Wales Office Minister Stephen Crabb will give the opening remarks at the Dŵr Cymru Welsh Water stakeholder event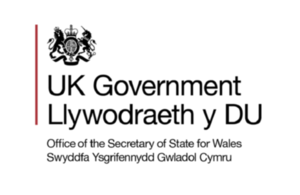 Wales Office Minister Stephen Crabb will give the opening remarks at the Dŵr Cymru Welsh Water stakeholder event held in London tomorrow (19 June). The round table will feature key Welsh MPs and representatives from Dŵr Cymru to discuss how water resources can effectively be managed.
The event comes in the week following the announcement that Dŵr Cymru is contributing more than a £1 billion a year to the Welsh economy, according to a Cardiff Business School paper. The report also shows that for every ten jobs created by Welsh Water, a further fifteen are created in the supply chain, supporting more than 6,000 jobs across Wales.
The event is being held to mark the recent launch of Dŵr Cymru's 'Your Company, Your Say' consultation. The consultation, launched on 5th June is asking customers to have their say on the company's future plans as part of the company's £2bn investment on water and sewerage services.
Wales Office Minister Stephen Crabb said:
"I am pleased to be giving the opening remarks at the Dŵr Cymru event following the launch of their consultation.
"Water is an integral part of the country's infrastructure and has an important role to play across every sector of our economy.
"I am pleased that Dwr Cymru's customers and stakeholders alike have the opportunity to have their say in how best to tackle the challenges and of the future. I look forward to hearing the outcome of the 'Your Water, Your Say' consultation and seeing the benefits for customers in Wales."
Notes to Editors:
· Welsh Water plans £2 billion investment to maintain and improve service between 2015- 2021
· Company's unique not-for-profit model will fund record investment
· Customer bill increases will be kept as low as possible during this period
· Customers can have their say on the plans in a series of nationwide events over the summer
For further information on the consultation, please contact Heulyn Davies on 01443 452 452
Published 19 June 2013
Last updated 20 June 2013
+ show all updates
Added translation
First published.