News story
Wales Office Minister says £1 billion Dŵr Cymru Welsh Water investment is 'great news'
Wales Office Minister David Jones has welcomed the announcement that Dŵr Cymru Welsh Water will be investing £1 billion on a wide range of infrastructure…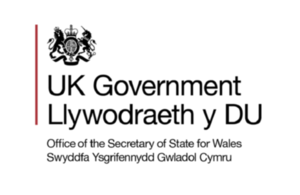 Wales Office Minister David Jones has welcomed the announcement that Dŵr Cymru Welsh Water will be investing £1 billion on a wide range of infrastructure projects across Wales.
Over the next three years, it will deliver a host of improvements to the essential public service Dŵr Cymru provides to three million people, including, major upgrades to water and wastewater treatment works at places such as Llyswen, Bala and Aberporth, and improved renewable energy schemes at the Wrexham wastewater treatment works.
The investment programme is employing some 10% of the construction sector in the Dwr Cymru region with more than 50% of spend going to local companies in the supply chain, supporting some 1,500 jobs.
Mr Jones said:
"The announcement of the £1 billion investment today is great news for people and businesses across Wales.
"It is crucial that we have ongoing investment in the water sector to build resilience to future water resource challenges.
"Dŵr Cymru Welsh Water continues to provide a great service to its customers in Wales and is a key player in the water industry. This investment will lead to a more robust Welsh water industry and promote innovation and growth in the economy. Moreover, it will also go a considerable way to help protect our environment and keep bills affordable for its customers."
Published 21 June 2012