Press release
Wales Office minister: potential rewards from carbon capture "immense"
Wales Office minister, Stephen Crabb has today seen how a coal-fired power station in Barry is contributing to decarbonisation.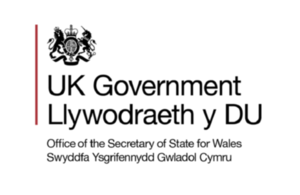 Wales Office minister, Stephen Crabb has today [22 November] seen how a coal-fired power station in Barry is making its own significant contribution to the goal of the decarbonisation of the UK energy sector.
RWE npower owned Aberthaw Power Station has been operating on the banks of the Bristol Channel since 1971, and has the capacity to generate over 1600MW of electricity - enough to meet the needs of about 1.5 million households.
The site is also home to a multi-million pound pilot carbon capture facility - the first of its kind in Wales and one of the largest to be built in the UK to date.
Carbon Capture and Storage (CCS) is a technology essential in tackling global climate change, and ensuring a secure energy supply.
Currently, when coal or gas is burnt to produce electricity, carbon dioxide is produced and released into the atmosphere. CCS technology captures that carbon dioxide and transports it via pipelines to be stored safely offshore in deep underground structures.
The carbon capture pilot at Aberthaw will capture the emissions from 3MW of the station's capacity and will form part of RWE's research programme that aims to provide them with a better understanding of the effectiveness, reliability and costs of the technology.
Mr Crabb said:
The potential rewards from Carbon Capture and Storage are immense: a technology that can de-carbonise coal and gas-fired power stations and large industrial emitters, allowing them to play a crucial part in the UK's low carbon future.

We know that the UK energy sector needs to change radically in the coming decades. This requirement for change is irresistible - not just because of our targets to address climate change, but because of ageing, outdated infrastructure and rising consumer demand.

Over the next 10 to 15 years, Ofgem estimates that the UK needs £200 billion of investment to be spent on new generation, transmission and generation. But we continue to see a major role for gas, and for coal in this future, providing low carbon electricity through the use of carbon capture and storage technologies. 

"The UK government is fully committed to the development and deployment of CCS. This will be an industry that can compete with other low-carbon sources to ensure security and diversity of our electricity supply, an industry that can make our energy intensive industries cleaner and an industry that can bring jobs and create wealth for Wales and the UK as a whole.

Just as Welsh coal was the beating heart of the industrial revolution, I want to see Welsh energy resources and Welsh know-how powering the coming revolution that will decarbonise our economy, and I'm delighted to see a Wales-based power station playing a vital role in that transition.
Philip Allen, Aberthaw Power Station Manager commented;
RWE npower welcomes the visit of Mr Crabb to Aberthaw Power Station. Over the past few years millions of pounds have been invested to reduce emissions from the power station and increase the efficiency of the plant. We have a proud heritage of using Welsh coal and we are at the beginning of an important development for the Power Station, Wales and the energy industry.

The aim of the project is to improve RWE's understanding of the practical implications of operating a full-scale carbon capture facility in conjunction with normal power plant operations.
Published 22 November 2012