Press release
Wales Office Minister – Ports Crucial to Wales Economic Growth
Wales Office Minister, Stephen Crabb MP will today meet with Callum Couper, the Deputy Manager for Associated British Ports in South Wales, to look at inward investment opportunities at Newport and Cardiff docks. Wales Office…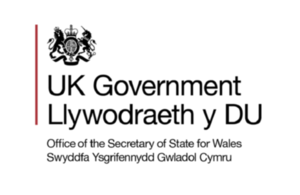 Wales Office Minister, Stephen Crabb MP will today meet with Callum Couper, the Deputy Manager for Associated British Ports in South Wales, to look at inward investment opportunities at Newport and Cardiff docks.
Associated British Ports (ABP) owns, manages and operates five South Wales ports, which are Newport, Cardiff, Port Talbot, Swansea and Barry. Together these ports handle more than 12 million tonnes of cargo each year, creating jobs and revenue for the area.
Wales Office Minister, Stephen Crabb said:
"I am kean to learn more about the strategic and economic benefits that ports can bring to Wales, with very accessible routes to Ireland, other parts of the UK and mainland Europe.
"I am particularly interested to see how good the rail and road links are in Newport, supporting the import and export of goods from as far away as the Far East. Cardiff has the only operational container terminal in Wales, as well as the expertise of managing specialist cargos and berths for cruise liners.
"I want to support and encourage further investments to all ports across Wales, enhancing the economic benefits I believe cargo handling and tourism could potentially bring."
Deputy Associated British Ports Manager, Callum Couper said:
"Our five ports in Wales are extremely important to our imports and exports business. In Newport we have invested in new warehousing facilities, open storage areas and additional rail sidings. We have also made significant investments in Cardiff over the past few years, modernising the port's infrastructure and supplying customers with specialist storage and handling equipment. We hope to continue our investment in Wales over the next three years."
Notes to Editors:
ABP is one of the UK's largest port groups, with 21 sites that handle approximately a quarter of the country's seaborne trade.
ABP is a member of the Wales Freight Group, which works in partnership with the Welsh Assembly Government to develop transport planning, and Cruise Wales, a public-private sector partnership established to promote Wales as a cruise destination to international passengers.
Newport's total port acreage is 685 acres with approx. 1.5million tonnes handled annually. The ABP calls Newport port 'a steel, metals, recycling, and renewable energy hub'. Newport handles a great deal of forest product shipments from Russia, the Baltic States, Scandinavia, the Americas and the Far East.
Cardiff's total port acreage is 852 acres, with approx 2.1million tonnes of cargo handled annually. The port has over 5,300sq metres of chilled warehousing storage to enable to the port to handle large amounts of fresh produce, with state of the art facilities available to customers. Cardiff's container terminal is the only operational container terminal in Wales. It handles Cardiff Container Line's Irish Sea services and Borchard Line's weekly service to and from the Mediterranean. Three berths in the port are approved for cruise liners, and is suitable for small to medium sized ships. Situated very close to the heart of the Welsh Capitol it offers significant potential to the tourism industry.
Published 14 February 2013