Press release
Wales Office Minister meets Welsh winners of Big Society Award
Wales Office Minister meets Welsh winners of Big Society Award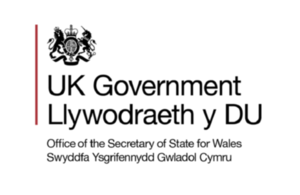 Wales Office Minister Baroness Randerson today [10 May] met Crest Co-Operative, the latest Welsh winners of the Prime Minister's Big Society Award at a Downing Street reception.
Llandudno based sustainable recycling business Crest Co-operative won the prestigious award earlier this year and as a result were amongst the guests at Number 10 to celebrate Big Society Award winners.
Crest Co-operative operates a number of recycling initiatives diverting functional, household and electrical goods and food away from landfill, selling restored household items at affordable costs and distributing food to homeless and vulnerable people. The process also creates employment for the long-term unemployed, people with disabilities, and ex-offenders, who work in their warehouses and stores.
Speaking after the reception, Baroness Randerson said:
"I was delighted to meet the Crest Co-Operative team at the Big Society reception this evening in Downing Street.
"The Big Society Awards are a great way to recognise individuals and organisations across the UK who make such a valuable contribution to their communities.
"Crest Co-operative are a great example of how hard work and innovation can lead to creating a successful socially minded business. Their work in their local community in North Wales involves making sure food is not wasted and goes to homeless and vulnerable people. It was their compassion that was recognised with a Big Society Award earlier this year.
"I wish Crest Co-operative all the very best for the future as they continue to grow and hope other businesses across Wales take advantage of the Big Society and make a change in their local community."
Sharon Jones, Chief Executive of Crest Co-operative, said:
"We were delighted to receive our invitation to visit 10 Downing Street where we met Baroness Randerson. Winning a Big Society Award was a fantastic achievement for Crest Co-operative. We were overjoyed to be selected. Over the last 15 years Crest Co-operative has worked to promote social inclusion. Our recycling enterprises have helped hundreds of unemployed people, adults with learning disabilities and struggling community groups across North Wales. Our services have benefited thousands of residents in the county of Conwy. Gaining recognition for our social enterprise has helped us to tell our story."
Note to Editors:
· Crest Co-operative operates many different enterprises, including Crest Waste Collections, Crest Community Store, FareShare North Wales and Crest Community Services.
· The Big Society Awards were set up by the Prime Minister in November 2010. The aim is to acknowledge individuals and organisations across the UK that demonstrates the Big Society in their work or activities with the aim of encouraging others to follow.
· The Awards focus on three big themes of the Big Society - promoting social action, empowering communities and opening up public services.
· For more information on the Awards and winners please contact Helen Cook at Number 10 on 020 7930 4433
Published 17 June 2013