Press release
Wales Office Minister meets Gwent Special Constabulary Volunteers
Wales Office Minister, David Jones today visited the Gwent Police Special Constabulary, a valuable team of volunteer police officers who support…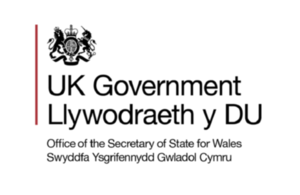 Wales Office Minister, David Jones today visited the Gwent Police Special Constabulary, a valuable team of volunteer police officers who support Gwent Police in protecting and reassuring the community.
Speaking after the meeting, Mr Jones said:  "I've been extremely impressed by the inspirational team of Special Constables in Gwent, who commit at least 16 hours a month to work alongside neighbourhood teams.  They carry out a variety of essential day to day policing duties and develop beneficial links with local communities.
"Their role is not easy, but giving time to society makes a real difference and makes the community safer.  I have enjoyed hearing about the new skills and confidence this volunteering has enabled them to gain, through hands-on involvement in problem solving, conflict resolution and incident evaluation."
Deputy Chief Constable Jeff Farrar from Gwent Police added: "We welcome the visit of Under Secretary of State for Wales, who has today had the opportunity to meet some of our dedicated and committed Special Constables.
"They are a highly valued part of our wider policing family and we are fortunate that they give up so much time to help serve the residents of Gwent."
Special Constables have the same uniform and equipment as police constables and are trained in law, recording and presentation of evidence, powers of arrest, rights of suspects, self-defence and use of force.
To find out more about becoming a Special Constables in Gwent, go to http://www.gwent.police.uk/careers/specialconstable/how-to-apply/
Published 20 February 2012