Press release
Wales Office Minister marks Holocaust Memorial Day
Baroness Randerson to attend Westminster commemoration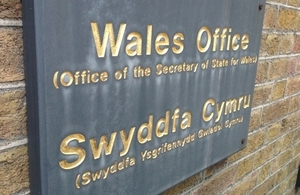 Baroness Jenny Randerson will attend a commemorative service in Westminster on Monday (27 January) to remember and pay tribute to victims of the Holocaust.
Holocaust Memorial Day is a national event dedicated to the remembrance of the victims of genocide and to the honour of the survivors of hatred regimes worldwide. The theme for the 2014 commemoration is 'Journeys'.
The National Commemoration of Holocaust Memorial Day will be marked by a service at the Queen Elizabeth Conference Centre in Westminster.
Baroness Randerson said:
This year we will reflect upon the journeys people took during the persecutions brought about in the Holocaust and other genocides. These journeys began in fear, with most ending in unimaginable horror. Yet some ended in survival. Let us take the opportunity today to re-commit to combat all forms of racism and prejudice with a view to ensuring that these events are never repeated.
Secretary of State for Wales, David Jones MP said:
This important day provides an opportunity to reflect upon one of the darkest periods in Europe's history, where millions of lives were devastated and communities destroyed. We pay tribute to the memories of those brave people today, and pay tribute to those who survived this, and other genocides around the world.
Notes to editors
Holocaust Memorial Day was created on 27 January 2000, when representatives from 44 governments around the world met in Stockholm to discuss Holocaust education, remembrance and research. At the end of this meeting, all attendees signed a declaration committing to preserving the memory of those who have been murdered in the Holocaust, under Nazi persecution and in subsequent genocides. This declaration became the statement of commitment which is still used as a basis for HMD activities today.

Further details can be found here
Published 27 January 2014
Last updated 27 January 2014
+ show all updates
Added translation
First published.