Press release
Wales Office Minister helps Cardiff pupils to build bridges
Wales Office Minister David Jones today [5th December] attended Radnor Primary School in Canton, Cardiff to help promote pupil interest in civil…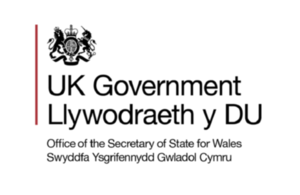 Wales Office Minister David Jones today [5th December] attended Radnor Primary School in Canton, Cardiff to help promote pupil interest in civil engineering through the construction of a bridge.
Today's event was organised by the Institution for Civil Engineers Cymru who operate the 'Bridge to Schools' project all over Wales in order to help pupils practise numeracy, language and design skills and promote an interest in the field of civil engineering.
The Minister, helped by graduate and student ambassadors of ICE Cymru and representatives of ConstructionSkills Wales, assisted pupils with the build and then walked across the completed bridge.
Mr Jones said: "There is currently a shortage of engineers in the UK today. It is vital that we do all we can to promote an interest in the subject area for young people. It is very pleasing that ICE Cymru has taken this innovative, hands-on approach. Children can often respond better to tactile, activity-based learning and I am delighted that students from all walks of life are given the opportunity to try something that they perhaps hadn't considered before."
Keith Jones, ICE Director said: "The Institution of Civil Engineers Wales Cymru has three bridges, modelled on the second Severn Crossing, that we take to schools in Wales to introduce children to civil engineering, working in partnership with ConstructionSkills. School children get a unique opportunity, working together in teams, to experience building a bridge themselves.
"It is always a delight to see the expressions on their faces when they actually walk across the bridge that they have just built. I am thrilled that the Minister, David Jones MP was able to share the experience today and am grateful to the Headteacher, Mrs Anne James, for giving us the opportunity to bring the bridge to Radnor Primary School. I would also like to thank the Walters Group and the engineering Ambassadors who have given up their time to support this event."
Notes to editors:
The Institution of Civil Engineers (ICE) was founded in 1818 to ensure professionalism in civil engineering. It represents over 80,000 qualified and student civil engineers in the UK and across the globe and has over 3500 members is Wales. ICE has long worked with the government of the day to help it to achieve its objectives, and has worked with industry to ensure that construction and civil engineering remain major contributors to the UK economy and UK exports.
For more information about ICE Wales Cymru visit www.ice.org.uk/wales
For more information, pictures and videos of the bridge-build: http://www.ice.org.uk/nearyou/UK-Regions/Wales/Education/Bridge-to-Schools
ConstructionSkills is Sector Skills Council and Industry Training Board for the construction industry, working to deliver a safe, professional and fully qualified UK construction workforce. For more information about ConstructionSkills Wales visit www.cskills.org
Published 5 December 2011