Press release
Wales Office Minister embarks on North Wales Economy and Growth visit
With the principle of economic growth outlined as a priority in the Queen's speech last week, Wales Office Minister David Jones today visited…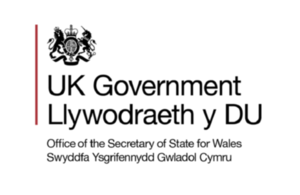 With the principle of economic growth outlined as a priority in the Queen's speech last week, Wales Office Minister David Jones today visited two businesses in North Wales making strides in boosting skills and opportunities in the local labour force. He visited Shotton Job Centre Plus, where he met officials from Job Centre Plus and the Work Programme to discuss changes in the Youth Contract since April as well as the local labour market.
Shotton Jobcentre is currently trialing 18-24 year old 'Supporting Youth' sessions, during which young claimants are aided into the jobs market through a mixture of local work clubs, programmes and a flexible support fund.
The Minister later visited Honeywell in St. Asaph, Denbighshire, a diversified technology and manufacturing leader committed to sustainability through the continued development of products that address key challenges, including energy efficiency and clean energy generation. The Minister met local managers and staff before touring the light-emitting diode (LED) assembly area, which specializes in LED lighting for 24 hour continual use in car parks, factories, hospitals and other public buildings, as well as the manufacturing lines using 100% recycled window frames to produce extrusion products for cable containment.
Speaking after the visit, Mr Jones said:
"I was very keen to see the progress of the Youth Contract and Work Programme at Shotton Job Centre Plus. The programme is starting to have a real impact on employment for thousands of people across Wales, especially among those looking for an opportunity to showcase their skills. This Government is committed to giving young people in particular opportunities to enter the job market, gain work experience and valuable apprenticeships."
DWP Employment Minister, Chris Grayling, said:
"Youth unemployment is one of the biggest challenges this country faces and we're determined to make a difference to a problem that's been building up for much of the past decade.
"What we're offering through the Youth Contract is real practical support to both employers and job seekers which we hope will give young people a head start in the labour market."
Mr Jones continued
"I was also delighted to witness the work being done by Honeywell in St Asaph who are a model of sustainable business practice, supplying much needed green products to an increasingly environmentally-minded market.
"Honeywell St. Asaph manufacturing processes are helping to protect our environment and the products produced here are contributing to improving energy efficiency. It is also particularly relevant that 80% of this facility's sales are in the UK so this is an excellent example of a company manufacturing in the market it serves. Honeywell is great for the Welsh economy."
Catherine Connolly, General Manager for the UK and Ireland said: 
"It was great to have Mr. Jones visit Honeywell St. Asaph today to highlight the work we do here."
"Our LED range offers substantial energy savings and can reduce utility bills dramatically. Through being mercury free, Honeywell's LED products also limit hazardous waste, leading to safer handling and lower disposal costs. So here we can provide environmental benefits, improved safety and substantial savings for both new and existing buildings."
Published 14 May 2012