Press release
Wales Office Minister "committed to developing Welsh energy sector"
Wales Office Minister Stephen Crabb will highlight the important role the energy sector has to play in helping to kick-start the Welsh economy…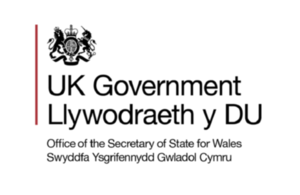 Wales Office Minister Stephen Crabb will highlight the important role the energy sector has to play in helping to kick-start the Welsh economy when he gives the keynote speech at the Wales Energy Conference 2012 today (28 September 2012.)
 
The event, which is run by Wales Business Insider, will bring together businesses and suppliers of the energy industry and will look at how Wales can best maximise the potential from its energy resources. It will also look at how companies can work with the government to build on developments.
Speaking at the conference at the Celtic Manor Resort today, Mr Crabb will underline the need to build a diverse, secure energy system - one that can meet the UK's future energy needs and provide reliable employment opportunities for communities.
He will emphasise the role that renewable sources can play in the UK's energy mix and how expansion in the renewables industry is vital to achieve the country's energy ambitions.
Mr Crabb said:
‪ 
‪"Wales has held a unique presence within the energy industry over the last hundred years. It is a particularly energy rich country and we now have the potential to build on this history."
 
 
‪"We are committed to a move towards a low-carbon economy and the renewables sector provides us with a wealth of opportunities.
‪"It is clear is that creating a diverse energy mix is critical to ensuring the UK's future energy security, and reduce our reliance on high carbon generation sources. Wales certainly has a wealth of natural resources which place it perfectly to play a full part in meeting this challenge."
 
‪The conference comes in the week after Mr Crabb attended the official opening of Pembroke Power Station - a £1billion facility which will produce enough energy for around three and a half million homes and promote the wider economic development of Pembrokeshire and the country as a whole.
Mr Crabb continued: 
"There is an energy revolution underway in the UK which will see billions of pounds of inward investment come into the industry and thousands of jobs created. I am determined that Wales should be at the forefront of this massive investment programme, and that the energy industry should be a net driver of Wales's growth in the years ahead.
‪"Traditional energy sources still have an important role to play in stimulating this growth. 
"State of the art facilities like Pembroke Power Station will play a vital role in maintaining the UK's energy supplies for the future, and make its own contribution to creating economic prosperity for Wales.
 
‪"Nuclear power also continues to be a key player in the UK's energy mix and a new station on the Wylfa site on Anglesey would also bring a real economic boost to North Wales.
"Over the next ten to 15 years, the UK needs £200 billion of investment to be spent on new generation, transmission and generation.
"We are committed to ensuring the right framework for this investment in new energy infrastructure and to work closely with the Welsh Government to ensure the opportunities are maximised for Wales."
Published 28 September 2012