Press release
Wales Office leads the way with efficiency savings, says David Jones
Wales Office Minister David Jones says the Wales Office is leading by example making significant efficiency savings on rail travel and hotel…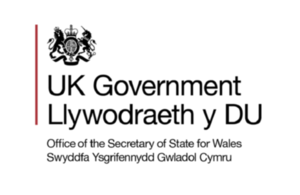 Wales Office Minister David Jones says the Wales Office is leading by example making significant efficiency savings on rail travel and hotel accommodation.
Speaking during Welsh Questions in the House of Commons, Mr Jones confirmed that during the first year of the Coalition Government the Wales Office had managed to more than halve rail travel costs compared to last year - a saving of £92,000.  He also added that a new Government contract for booking hotel accommodation had resulted in savings of over £12,500 or 36%.
Mr Jones said:  "It is important that each government department leads by example as we tackle the record deficit left to us.  When the Government was formed last year, the Wales Office immediately set about identifying a number of ways to reduce costs and I am delighted to be able to confirm today a number of significant savings.
"Upon taking office, the Secretary of State became the first to ban first class travel for her department.    This has resulted in a massive saving of nearly £92,000 and along with the £12,500 saved through hotel bookings, clearly shows that the department is leading by example.
"We have also halved the number of Ministerial cars in London and from this month we will no longer have a car in Cardiff.  At a time when as a Government we have had to make difficult decisions, it illustrates that huge savings can be made through a small number of changes to the day to day work of Government departments."
Published 11 May 2011