Press release
Wales Office leads action to tackle mobile not spots with warning: "Wales can't get left behind"
The Wales Office is to lead a major initiative to improve mobile reception and end the scourge of "not spots" in rural areas.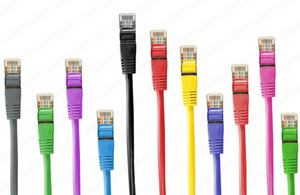 An autumn conference will pull together Ofcom, mobile operators, farming unions and landowners as part of a new drive to tackle the issue, Wales Office Minister Guto Bebb is set to announce today (July 19th).
Speaking at an Ofcom reception held at the Royal Welsh Show, Mr Bebb will say that more than a quarter of a million people in Wales work for small or medium companies who rely on good broadband and mobile phone reception to make a living.
Mr Bebb will say:
I don't need surveys to understand the need for decent mobile connectivity right across Wales. It is vital for small and medium size companies and home-based enterprises to develop and grow their business in the rural Welsh economy.

And I absolutely recognise that we are not quite there yet, but we are continuing to take steps to improve it.

We need to ensure Wales is not left behind. We now rightfully expect our mobile devices to work reliably wherever we are, be it at home, at work, in a car, or in the fields of Powys.

That's why, building on the discussions at this event, we will convene a summit with Ofcom, the mobile network operators and other key stakeholders to formally consider the issues surrounding poor mobile connectivity in Wales.
The conference will be held in the early autumn and is expected to include representatives from the Farmers' Union of Wales; the National Farmers' Union; the Countryside Landowners' Association; the CBI; the Federation of Small Businesses; mobile operators (EE, Telefonica, Three and Vodafone) and local authorities.
UK Government actions on broadband and mobile connectivity include:
Announcing a broadband Universal Service Obligation that will entitle businesses across the UK - including rural parts of Wales - to request a connection to broadband with speeds of 10 Mbps

Providing £69 million to the Welsh Government to improve broadband access to homes and businesses in the hardest to reach parts of Wales.

Continuing with the roll-out of superfast broadband which means more than 500,000 Welsh homes and businesses now get access speeds three times greater than the UK average
In March this year, the Chancellor announced revised planning restrictions which will allow taller masts to be built in England. At present, regulations allow masts up to 15m high, but the changes will allow mobile operators to build masts up to 25m high without planning permission.
Mr Bebb will say:
I would very much like the Welsh Government to adopt a similar policy.

It is absolutely right that communities are consulted about the impact of masts, but the lack of coverage needs to be addressed if Wales is to get the best possible mobile coverage.

I want Wales to be in a position where operators find it at least as easy as England to invest.
EE have deployed a new 4G mast at the Royal Welsh Show. This is a permanent mast, supporting 4G coverage in the wider area for Builth Wells residents and businesses throughout the year.
While at the RWS, Mr Bebb will also meet the Countryside Landowners' Association, executives from S4C and Welsh language commissioner Meri Huws.
Published 19 July 2016