Press release
Wales Office Celebrates 90 Years of Urdd Gobaith Cymru
The Secretary of State for Wales Cheryl Gillan today [23rd January] kicked off a week of celebrations to mark the 90th anniversary of Urdd…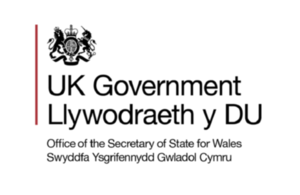 The Secretary of State for Wales Cheryl Gillan today [23rd January] kicked off a week of celebrations to mark the 90th anniversary of Urdd Gobaith Cymru. 
The Welsh Secretary and Minister David Jones welcomed members of the Urdd organisation's youth forums from Myrddin and Ceredigion to Gwydyr House in London.  She met the organisation's mascot 'Mr Urdd', before accompanying the party to Number 10 Downing Street.
Mrs Gillan said: "I was delighted to welcome members of the Myrddin and Ceredigion Urdd Youth Forums to Gwydyr House, to celebrate its milestone 90th anniversary.  The organisation works so hard to raise the profile of young people in Wales.
"This summer, I will attend the Urdd Youth Theatre's production 'Sneb yn Becso Dam', which will feature a crew of talented performers as part of the Olympics 2012's Cultural Olympiad.  Thanks to the Urdd, generations of young people have had an opportunity to engage in a range of artistic and creative activities through the medium of Welsh. They have inspired an impressive alumni, with the likes of Bryn Terfel, Matthew Rhys, Cerys Matthews, Aaron Ramsey and Shane Williams having all been members. They have all paid tribute to the organisation as one which set them on the road to success.
"I would also like to pay tribute to the thousands of volunteers who work tirelessly in all parts of Wales to ensure that the legacy of the Urdd lives on and I wish the organisation many more years of success - long may it continue!"
Published 23 January 2012