News story
Wales Minister welcomes launch of Big Society Capital
Wales Office Minister David Jones has today, 4 April 2012, welcomed the launch of Big Society Capital. The UK Government has set up a new financial…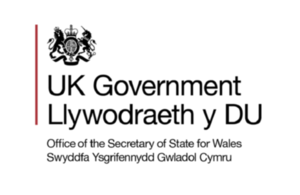 Wales Office Minister David Jones has today, 4 April 2012, welcomed the launch of Big Society Capital. The UK Government has set up a new financial institution to finance charities and community groups has been launched. Big Society Capital has £600m, of which the majority comes from cash in unused dormant bank accounts. The new lender will back social enterprises that can repay an investment through the income they generate.
The new investment fund is independent of the government and 60% of its shares are owned by the Big Society Trust and the rest of its shares are held by Barclays, HSBC, Lloyds Banking Group and the Royal Bank of Scotland. Of the investment fund's capital, £400m comes from dormant bank accounts and the other £200m is put up by the four banks.
The fund will help charities and social enterprises which in turn will benefit and help society expand and hopefully create new projects.
Mr Jones said:
"I am pleased to welcome the launch of the Big Society Capital engineered by the UK Government. As this be will spread across the UK, this will benefit third sector organisations across Wales. I hosted a Big Society Forum in January 2012 which highlighted a need to help organisations, community groups and social enterprises in any capacity and will be hosting another forum in North Wales next.
Published 4 April 2012