Press release
Wales is Ryder Cup winner, says Welsh Secretary
No matter whether it is Colin Montgomerie or Corey Pavin who holds aloft golf's golden trophy on Sunday, Wales is the winner of the 2010 Ryder…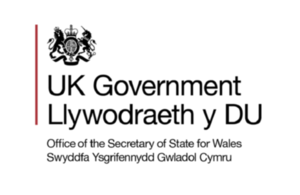 No matter whether it is Colin Montgomerie or Corey Pavin who holds aloft golf's golden trophy on Sunday, Wales is the winner of the 2010 Ryder Cup, Welsh Secretary Cheryl Gillan said today (Thursday, 30 October).
Speaking ahead of the official opening ceremony at the Celtic Manor Resort in Newport, Mrs Gillan said Wales was ready and waiting as a worldwide television audience of up to two billion people prepare to watch the golfing action at Newport over the next three days.
Mrs Gillan, who will be attending the tournament tomorrow (Friday 1 October) said: "I wish Monty and his magnificent men all the best and will be cheering them on to victory over the Americans, but whatever the result, Wales is the winner of the 2010 Ryder Cup.
"The Ryder Cup is one of the biggest televised sporting events in the world and will provide an unprecedented global opportunity for us to showcase all that is wonderful in Wales, from tourism and culture to inward investment opportunities. After nine years in the planning, this will be a great weekend for Wales - and yet another reason to be proud to be Welsh."
Mrs Gillan, a golfer herself, worked for many years for Mark McCormack's International Management Group, which represented many top international golfers and organised many world class golfing events, including the World Match Play Championship.
She said: "I have been greatly impressed at the world-class facilities I've been shown by Sir Terry Matthew's team at the Celtic Manor Resort. The team has worked tirelessly on the magnificent course and the superb facilities, including the spectacular Twenty Ten clubhouse, to provide the Ryder Cup teams with a great environment in which to compete and ensure Wales can now boast one of the top golfing resorts in the world.
"Come rain or shine, I'm confident Ryder Cup 2010 will be one of the most memorable ever - and will leaving a lasting legacy for Wales for many years to come."
Published 30 September 2010