Press release
Wales-Africa links paving a brighter future and changing lives, say UK Ministers
Wales Office Minister David Jones said today [ 9th November ] that health and education projects linking Wales and parts of Mbale region in…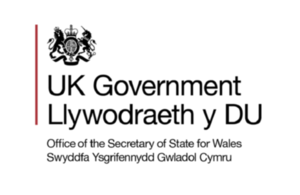 Wales Office Minister David Jones said today [ 9th November ] that health and education projects linking Wales and parts of Mbale region in Africa are helping to change lives and build a brighter future for African communities.
The  Wales Office Minister  and Mr O'Brien visited South Wales  **today [ 9th November ]** to see how the region  is playing a key role in promoting global citizenship and sustainability among young people.  The Ministers spent a morning with pupils and staff at Hawthorn High School in Pontypridd, discussing with the children how climate change is affecting the lives of people in the world's poorest countries like Uganda, and what the UK Government is doing  to help them. The visit is in advance of the UN climate change summit in Durban on 28 November.  The Ministers observed a class and met 6th Form students due to travel to Uganda in February 2012.
Hawthorn High School takes part in the Global Schools Partnership scheme to promote the challenges of climate change in developing countries, including a tree planting project and a weather-monitoring project using the school's weather station.   
The Ministers later attended Taff Vale medical centre in Ynysybwl and met members of PONT (Pontypridd Overseas Networking Trust), who link professionals and organisations to communities in Africa. The Ministers also met Julian Newton and Tony Rosetti, two ambulance workers who have trained community members as first responders in Mbale, Uganda.    The first responders use specially adapted motorbike ambulances to help women in labour get to hospital to deliver their babies safely and save countless other lives.  The first of two new bikes arrived in Mbale yesterday (8th November) as a result of the Government funding from Global Poverty Action Fund. 
The Ministers met a number of linking projects at the Taff Vale practice and heard about support for under-fives and pregnant women in the Mbale region as well as services to deliver essential medicines and basic health care.    
**Mr O'Brien said: **"I was extremely impressed by the hard work and commitment that communities in South Wales are putting into development projects.
"The knowledge and enthusiasm shown by the children of Hawthorn High School really stands out. They showed a deep understanding of the challenges facing their counterparts in some of the world's poorest countries.
"The work of the Wales for Africa Health Links was also inspiring. They are doing a brilliant job and making a real difference for people in desperate situations, which is why the British Government is backing them."
Mr Jones said: "It is heartening to see the massive impact communities of pupils, volunteers and organisations here in Wales can have around the world.  The Global Schools partnership scheme helps young people to develop a deeper understanding of the plight of communities in developing countries and that their actions and efforts can help change the lives of others now and in the future.  
"These school links help to develop an emotional bond for pupils in Wales with their counterparts in Uganda and it is through these personal, human ties that we can boost the potential for sustainable behaviour which will help safeguard future generations. 
"The ambulance workers who have been to Uganda to improve the medical knowledge of first responders have my full admiration and support.  They are changing lives and I am proud that Wales is doing so much to help some of the poorest communities in Africa, by sharing their knowledge and expertise.  We should be proud of their professionalism and dedication."
Notes to editors 
The Global Schools Partnership Scheme is funded by the UK Government and managed by the British Council. For more information go to www.dfid.gov.uk/globalschools
The Ministers also met members of linking projects run by Betsi Cadwallader Health Board, Dolen Cymru, Abertawe Bro Morgannwg University Trust and Zimbabwe Health Training Support.  As part of the ongoing development work in Africa, the UK is helping to immunise more than 55million children against malaria and is helping to save the lives of at least 50,000 women in pregnancy and childbirth and 250,000 newborn babies.
Published 9 November 2011