Volunteer medics ready to run Camp Bastion hospital
Volunteer medics from 207 Field Hospital have been conducting their final pre-deployment assessment before they take over the British military hospital at Camp Bastion for the winter period.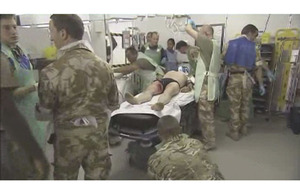 This fast-paced element of their comprehensive training package ensures that the medics, all doctors, nurses and medical staff from the NHS, are ready to take over the hospital at Camp Bastion.
The assessment includes using injured patient scenarios taken from actual battlefield cases which, from a clinical point of view, is very realistic.
Colonel Robin Jackson, a GP from Lancaster in his civilian life, who will be the commanding officer of the hospital, described the set-up from a motor racing point of view, comparing his staff to a pit stop crew:
The casualty arrives just like a racing car into the pits. People appear from all sides in a coordinated fashion," he said.
It's just the same here; very fast, very efficient and very coordinated. And the results that we produce show we are producing a very high quality of service.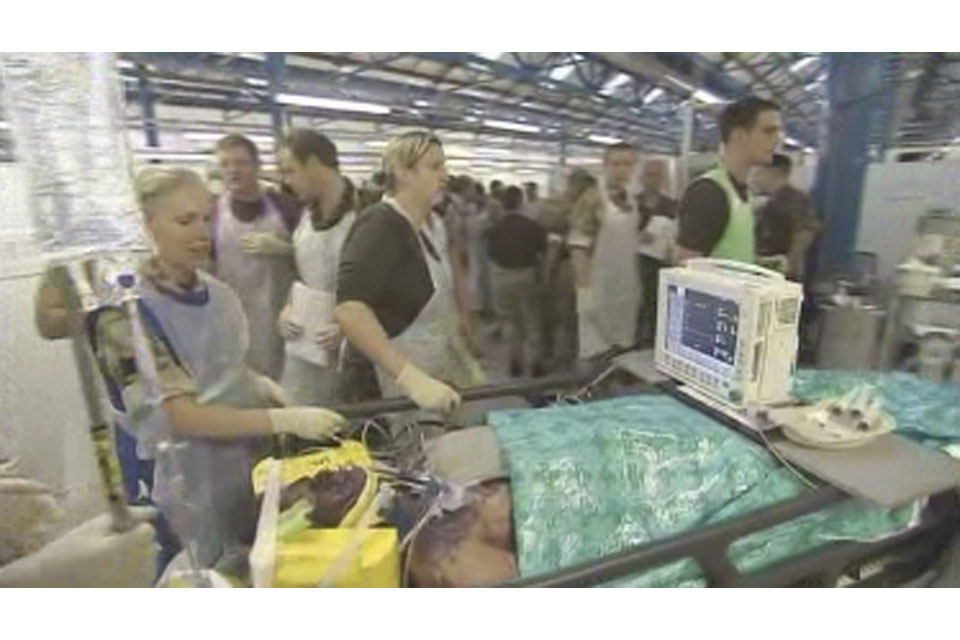 The mobilised volunteers from 207 Field Hospital also include supporting staff like cooks, drivers and clerks who mainly work within NHS hospitals and medical practices, as well as a variety of other government/civilian employers across North West England.
Colonel Jackson said:
I am tremendously proud of the hard work and dedication my soldiers have put in to make certain that they can maintain the high standard of medical care that our servicemen and women deserve.
They will have the best and most modern equipment, and no effort will be spared to give our troops first class treatment.
When my staff return to their NHS jobs, they will be able to pass on the benefit of their experience to help all patients in the North West.
The 55 staff from '207' will be joined by 50 other volunteer reinforcements from field hospitals across the UK to run the Camp Bastion trauma centre for three months over the winter period.
207 (Manchester) Field Hospital (Volunteers) is one of 11 Territorial Army units whose main role is to provide medical support to UK forces on operations overseas. 207 ran the British military hospital in Iraq for part of 2004 and has also provided manpower for the British military hospital in Afghanistan on a regular basis.
Published 14 October 2010